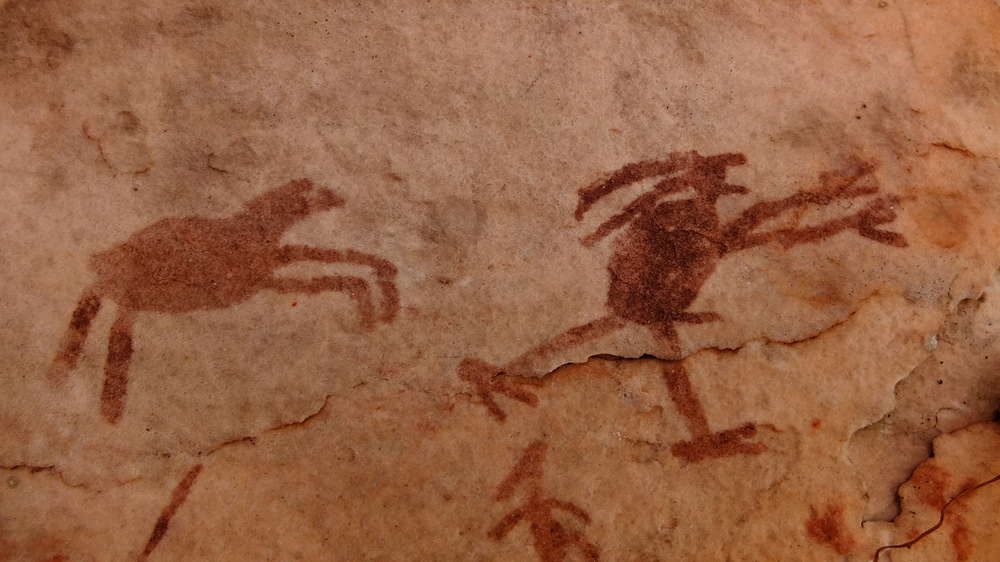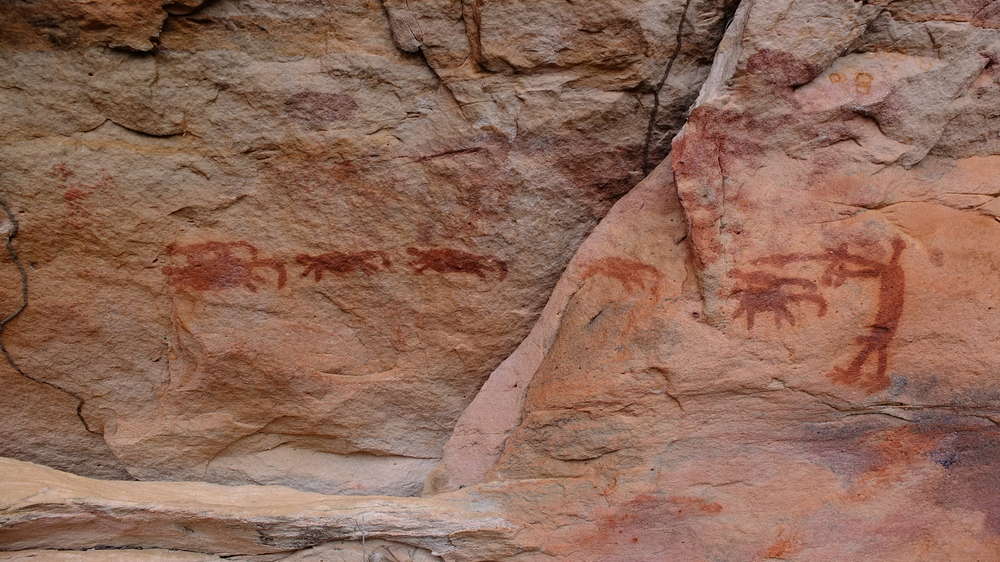 41 entries.
I came to Bolivia with no concrete plans but hoping to see some of the country by motorbike.
I met Roland in Samiapata after enquiring about tours shortly after this, I fell ill with fever and he kindly did a check up on me and gave me medical advice for free.
There was no tours running at this time, but we came to an agreement to do an exploratory tour together to was discover new tour routes and he was flexible to my time restraints.
The DR650's and great bikes and all of Bolivia motorcycle adventures bikes are all in good condition, safe and very well maintained.
Riding and exploring northern parts of Bolivia was incredible, some roads were unknown even to locals it was the adventure I was looking for but I always felt as safe as it was possible to be especially in the knowledge that Roland has such a vast medical background.
I enjoy learning how to chew coca leaves and about the cultural importance and medicinal aspects of it and it really helped with the affects of high altitude.
11 out of 10 !
Great bikes, great guide, amazing country! Just completed (April 2019) a 10-day custom tour, visiting some of the most well-known sites in Bolivia and had an absolute blast. The guide was very knowledgeable and the bikes were in great shape (new). My only complaint is that I wish I would have been able to stay at least another 4 days to visit a couple more attractions. I plan to come back next year for another tour to continue to explore this amazing country.
This fall I participated in BMA's Highlander 2 Tour.
First of all I'd like to say that communication with Roland (the owner) has always been superb and I was able to join the tour on very short notice. I actually first contacted him about the tour on August 20th and the tour started on September 12th. Nevertheless we got everything in order quickly and efficiently and I'm very glad it worked out.
Our tour was very well thought out, the stages we had to ride every day were of a length that every average rider can cover without getting exhausted. Of course in a country like Bolivia you can't plan everything down to the last minute (yes, it is an adventure!). For a reason completely out of Roland's control we had to re-route a part of our tour, but all decisions on route changes and stuff like that were taken in the group. At this time, I'd once again like to thank Roland for saving our trip, even though Bolivian bureaucracy nearly prevented it. If you book with BMA you can be absolutely sure that every possible measure will be taken to give you the trip you have booked.
Our bikes were generally in good shape, some smaller gremlins occurred, but nothing that couldn't be fixed on the road by our awesome mechanic Jose. I personally only had flat tires, which in Bolivia is pretty much impossible to avoid. The speed we rode was always very safe, if anything at times it was a little too slow for my taste; but then again we had a rather inexperienced rider in our group.
Also, it is worth noting that Roland is a trained medical professional (intensive care nurse) and when I got food poisoning during the trip it was very reassuring to know that I had someone by my side who knew exactly what to do. He carries a lot of medical supplies, for regular illnesses as well as for emergencies.
Another reviewer said that Roland would be yelling and argumentative, I haven't seen either of that during the more than 3 weeks with him and Jose. It is true that Roland usually airs on the conservative/safe side of things, but taking into account the responsibility he has for the whole group, it's only natural that BMA has a protocol on how to ride safely in a group. All of the "rules" are pretty much common sense to a a normal human being anyways.
All in all, I'd book with him again in a heartbeat and would recommend BMA to any of my riding buddies, if they are looking to do a tour in Bolivia.
We booked a custom tour based on the Wild Wild West Tour. The organization of our tour was a constant dialogue. Suggestions from both parties were considered. The owner changed last year and it shows. The bikes were serviced. We wore a back tyre out each, but no technical failures. The new owner Roland is medically trained. For him safety comes first. From hygiene at the restaurants to first-aid kit. He chose wisely and made his homework. In case of an emergency his bike trailer is equipped with a spinal board to ensure a safe transport to the closest ambulance. We drove with the appropriate speed at all times and never felt at risk.
Roland has travelled through Bolivia by foot, kayak, bus, train, car and bike. He knows the spots and somebody somewhere on and off the beaten track. BMA took care of almost anything. In conclusion sovereign performance and beyond any doubt.
This will be a long review because it was a long trip and a lot of money. But it was definitely worth it for the best experience of my life (so far)
Background: I haven't done this trip of trip, only have ridden a motorcycle for 10 months with a couple of track days and no off-road. I've only traveled by plane, bus and train to Europe and SE Asia.
The trip:
Bolivia has the most amazing experience I've had, I regret not doing this type of trip before. I got to take some well paved to unpaved mountain roads, visited a mine, bought some dynamite, saw a valley of a thousand llamas (then tried llama meat), visited lake Titicaca, saw the the abandoned train yard and salt flat of Uyuni, and more. It was an absolutely insane experience for me. There are so many days of action, and so little time to think that I didn't feel homesick until more than a week in.
Experience:
I spoke little Spanish so I definitely improved on that point. The lunch stops were basic, and the rural hotels were basic as well: lunch was rice and potatoes and meat, and hotels with electric heaters which on a good day might get you a 5 minute hot shower. What I expected. This is not a complaint. It was well organized for what it was - you drive outside of tourist norms. When you got to the larger cities they had better hotels and more of metropolitan environment.
The Host and Driver:
Roland the owner guide was wonderful, and so was Jose the driver and sometimes mechanic. Roland speaks 5 languages which is 4 more than me, he kept things to a schedule which for me, I appreciated. Your tastes may vary. Jose, what can I say, he was great company and could always pull a bike or truck repair out of nowhere.
The Bike:
Because I'm "short", 5'9" (standard American height, thanks), I got the Suzuki DR650SE. This particular one was past it's prime - well done - the kind of well done you'd push away if offered in a nice churrascaria. I understand Bolivia's reality of poor spare parts, poor repair opportunities, and I wouldn't have wanted a new bike - however in that known spectrum of newish bike to bike out to pasture, the Suzuki is ready to be taken out and shot. Bad front/rear light the first day, the third day the electrical system broke down for four hours, my clutch was so stripped it wouldn't disengage anymore, few days later it blew a gearbox seal, and on the last day it blew the headlight again. It didn't come to it, but on the last day if we hadn't reached the city lights with my headlight and front brake light working I would have refused to ride it, put it in the truck.
However Jose and Roland got that sucker working for me every day except one, and he maneuvered a different bike until he could get mine going. I still feel bad for the next person to rent it without a support vehicle.

Off-road Experience:
I had no off-road experience. I dropped the bike three times. Being American, I had no days for bike or altitude orientation. Roland offers a day course for riding in Bolivia which would have always been impossible to take for me. I planned to ask in the first day for a hour or two of training, but there was an unfortunate accident our first day which took the day and Roland made go away, at great cost to himself.
Once starting off-road, I asked Roland and a fellow traveler for off-road tips, I was told "you just have to experience it". A couple of falls later, I got better tips (keep the front straight and moderately gas it in sand, and think about steering it with your knees) which really helped me out and feel comfortable later on. It wasn't ego, I was eager to learn but didn't get much. I feel much more confident now.

I would highly recommend Bolivia, Roland, BMA, to anyone who is thinking of this type of trip. Especially if Jose is still around and the #6 DR650 is gone.

Thank you Roland, Jose, the Bolivian people and my fellow travelers for the amazing experience. I'll never forget it!
(copied from facebook)
Ich poste diese Bewertung für Christophe Fehrenbach, da er kein Facebook hat:
Ich habe an der Wild Wild West im Mai 2018 teilgenommen. Diese Reise hat viel Spass gemacht und es war der Hammer! Wir hatten Adventure pur. Die vielen Schotter- und Naturstrassen inkl. der Flussdurchfahrten haben uns viel Spass bereitet. Bolivien bietet noch vollen Offraod-Spass J.
Die Motoräder waren in gutem Zustand teilweise sogar frisch revidiert. Reparaturen wurden immer schnell durch Jose ausgeführt. Im Begleitfahrzeug war genügend Benzin und medizinisches Material für alle Notfälle vorhanden. Zum Glück haben wir dieses Material nur gesehen. Die Mahlzeiten waren gut ausgesucht sodass ich während der Reise keine Magenprobleme hatte. Roland hat die Tagesetappen laufend auf unsere Wünsche angepasst. So konnten wir z.B. über Eisenbahnbrücken fahren. Aufgrund von Strassenblockaden musste Roland laufend die Planung unserer Reise anpassen. Wir haben wenig davon gemerkt und hatten unseren Spass. Dank der vielen Sprachen, die Roland spricht, kamen wir überall leicht durch. Die Kommunikation mit ihm war problemlos. Ich kann euch die Reise nur empfehlen… vielleicht werde ich noch eine weitere Tour fahren.
I'm just a messenger for my parents who were on this tour, because they don't have facebook 🙂
Just a perfect day! We could say for each day of this tour. Program is excelent, motorcycle was in good shape and didn't cause any major problem than it should.
The team BMA tours and us got together very good, it was a real friendly enviorment.
The tour is just right difficulcy for an experienced riders who want some adventure.
Big cities with their chaotic traffic is an undertaking of its own.
The path gave for both of us a pleasure of admiring the surroundings, landscape and simple people who enchant you with their friendliness.
By following the instructionf of an experienced ridder with medicine knowledge, and an skillful mechanic, so we didn't have no worries.
Beautiful country, unique experience.
I say YES, GO.
Steve
I did the mission impossible tour November 2016 and if you like riding motorbikes and want an adventure in Bolivia then Maarten is your man. The route was fantastic with great scenery, some challenging but very enjoyable riding and experiences that will stay with me forever. A well organised trip with a very knowledgeable and helpful guide. Bolivia is an amazing country and Maarten will show you the best of it.
I did the Mission impossible tour- which is possible! a bona-fide motorcycle adventure with some epic scenery. Deserts, dunes, rugged mountain passes, suphourus mountain tops and salt flats! The places we stayed were varied, some being remote and gave you a real sense of the wilderness, others in the Bolivian towns and cities gave you a real insight into the Bolivian culture- and karioke bars! Big thanks to Maartin and Jose for getting us around Bolivia safely.
Heb een geweldige tijd gehad met BMA tours. Amazonia+ tour een echte aanrader om van alles wat mee te maken.
"All you need to do is ride... We will take care of the rest"
Dat is zeer zeker uitgekomen!!
Bedankt Maarten & Jose
Sand, sun, dust, cobblestone, more dust, river crossings, goat trails, more dust, unplanned excursions, and much much more. Blisters on the butt and war wounds attest to the efforts Maarten has invested in creating a memorable visit to Bolivia. Civil unrest and dubious traffic laws enhanced the experience as they are seldom if ever seen at home. Unfortunately I will be unable to attend more of his adventures but the memories will last forever.
Thank you Maarten, Joseph and Tipp
Just finished the Amazonia tour. It was an amazing couple of weeks. We encountered many adventures on the road and emerged unscathed. The roads were challenging and the scenery incredible. Maarten did a great job of putting together a great tour. Would highly recommend this tour to any experienced rider who wants to push their limits and be challenged. Bolivia is an amazing country and this tour lets one get to know a broad cross section and maybe come back for more!
Maarten/BMA does an excellent job!

I've enjoyed riding a private tour in the valleys of Bolivia with awesome scenery and great dirt, cobblestone and asphalt roads.
Even though I've been living in Bolivia and I've travelled extensively in Bolivia, Maarten offers great experiences with his knowledge about (riding in) Bolivia and know every corner in the countryside worth knowing about.
Great guy, and absolutely recommendable.
Surpassed all expectations. Bolivia's natural beauty is truly something to behold. The great group of guys I met on the Highlander II tour made it an even more memorable experience. A no frills motorbike adventure through some of Bolivia's most spectacular scenery.

In Maarten's capable hands, you're sure to have a fantastic time. Highly recommended.
Great three weeks of biking,Maartens knowledge of all things Bolivian is superb
I enjoyed the Mission Impossible Pilot Tour very much! Amazing sights, heaps of riding fun along with challenging conditions. Great lifetime memories created, thanks BMA.
Had a great time seeing a lot of Bolivia in a relatively short period of time. Accommodations and food was great, the ride contained a good mix of dirt and asphalt. Some sections were a challenge but that's what I paid for so I enjoyed it. Im my opinion there's no better way to see Bolivia than on a motorcycle.
Beste bikers,

Afgelopen zomer een tour gemaakt met BMA (wild wild west tour) het is een tour die zeer de moeite waard is. Van hoge kale vlaktes met een hemel zo blauw tot de zoutvlakte van Uyuni en van rivierbeddingen tot zandpaden.

Slapen doe je in goede hotels, met bijbehorend goede diners.
De motoren zijn goed onderhouden en opgewassen tegen de zware omstandigheden van de tour.

Onderleiding van Maarten (de gids) leer je het land goed kennen.

Ook belangrijk!! Je kan ten alle tijden mailen met BMA over de diversen tours en andere vragen, en vaak krijg je binnen 24 uur een antwoord. Kortom, een organisatie en tours die de moeite waard zijn.
Travelled with an awesome group (along with Koos and two others) and had an amazing trip and a great experience.

Bolivia is an amazing country and I've had many moments I was overwhelmed by what I saw. Very diverse set of sceneries and far more beautiful and intimidating than any photo can convey.

Loved the fact we travelled through parts of the country with so little traffic. You could really appreciate some of the desolation and the rough nature.

Bikes were well maintained and the guide was friendly and helpful.

Sure, you go into this not expecting much comfort and, yeah, there's parts where there isn't much of that. Don't expect to be able to hang back into full tourist mode and expect roomservice. Pay attention, this is Bolivia. It's supposed to be an adventure after all. But Maarten certainly tries to make the best comfort possible and help you on your way.

Very much recommended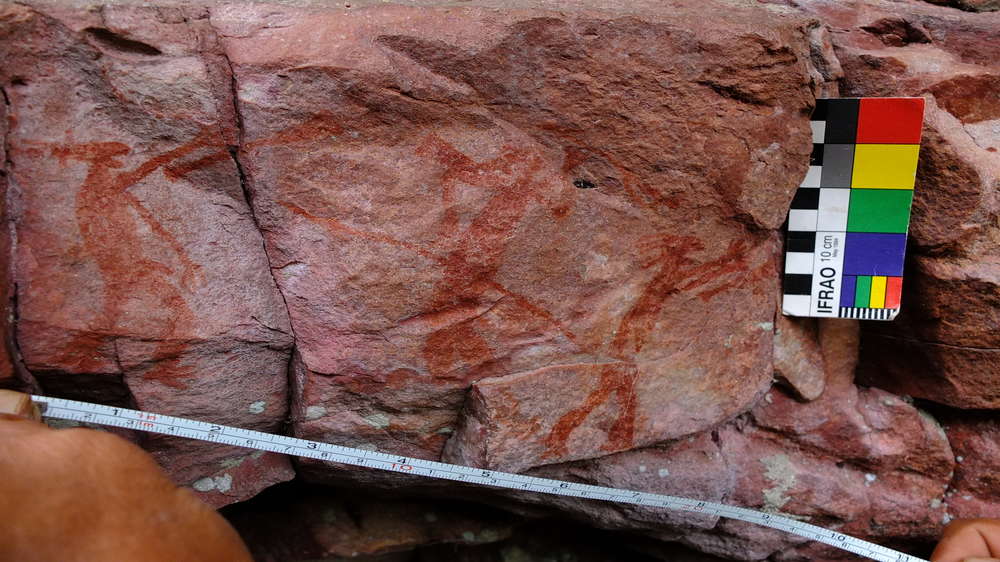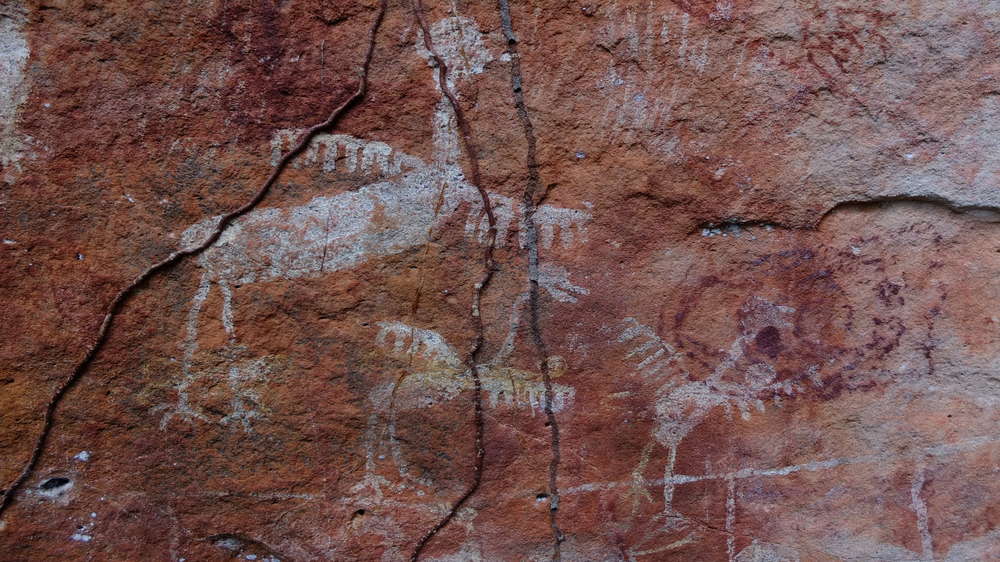 The best way to explore Bolivia by motorcycle