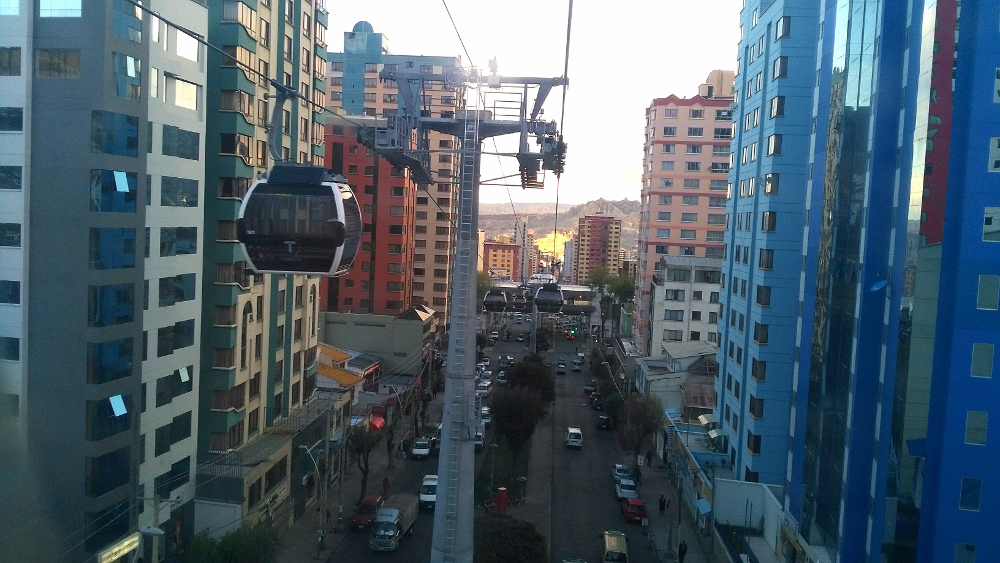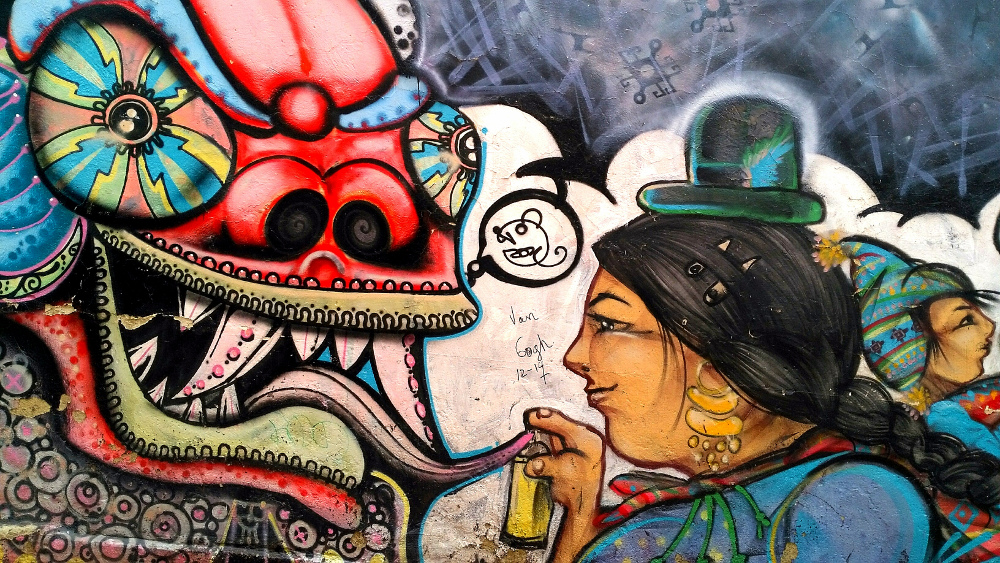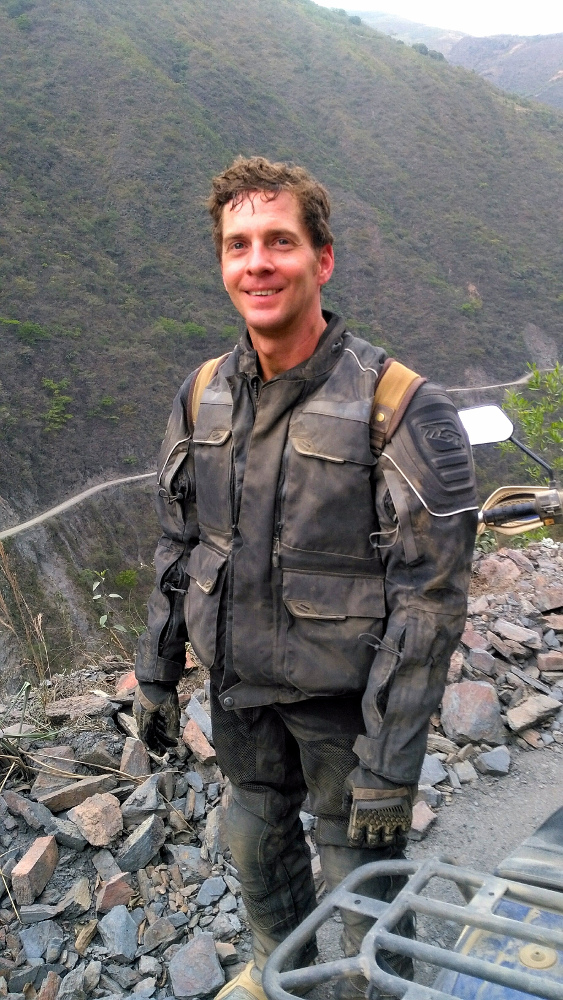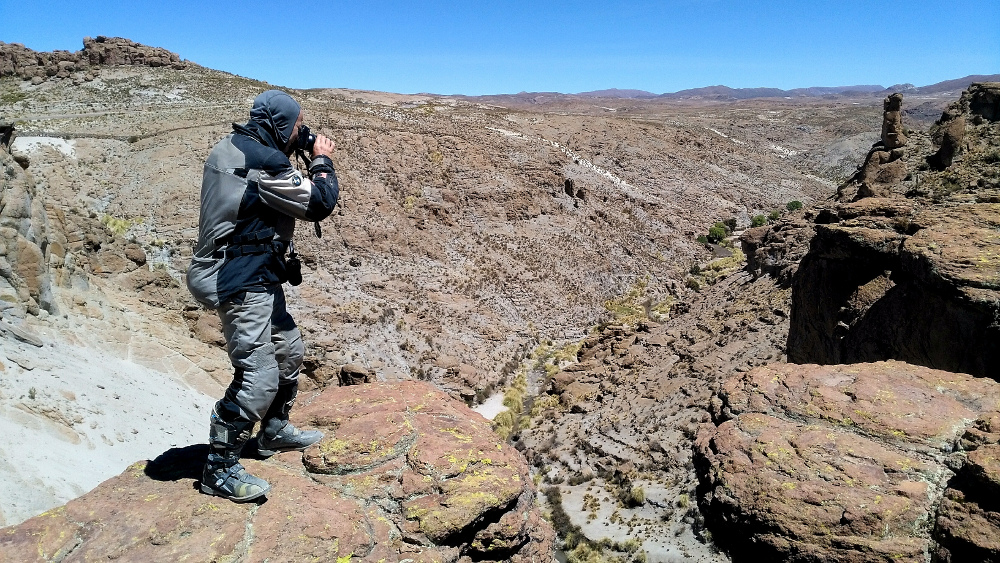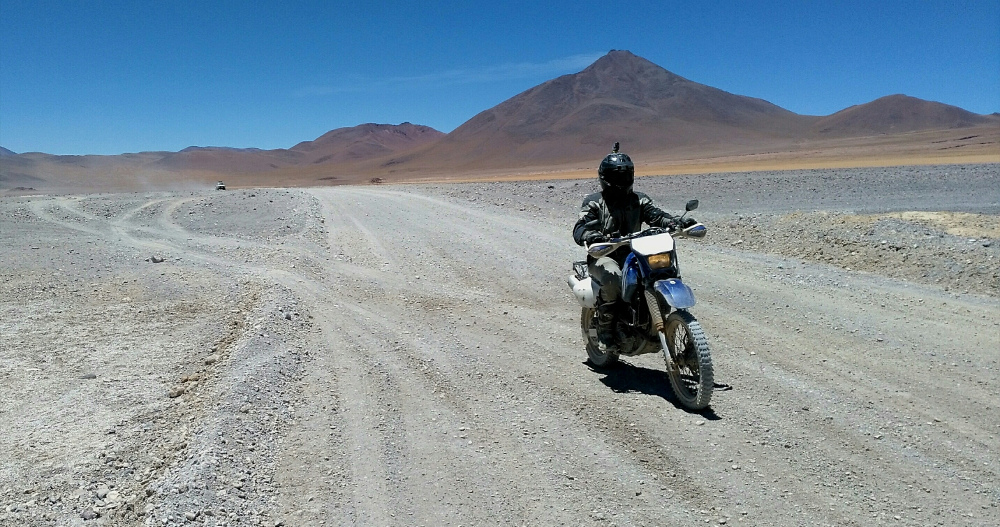 Our services and info
We believe to offer the best quality / price relationship for a motorcycle tour in Bolivia.
BMA offers all inclusive service, entrances, restaurants, hotels, gasoil … only alcoholic beverages and personal items are excluded.
Our base is in Samaipata, 3 hours or 120km scenic drive from Santa Cruz de la Sierra in Bolivia.
Viru-Viru airport (VVI) in Santa Cruz, Bolivia is our arrival airport. Direct flights with BOA and Air Europa from Madrid and with American Airlines and BOA from Miami. All offer luggage formula: Piece Concept 2 x 23kg.
We offer transfer service to/from Samaipata.
Safely drive at all time and minimize potential dangers are our principal concerns.
Our tours consist of max. 6 people, 8 people for groups.
Custom tours on demand.
Departure guarantee, for all scheduled tours.
Each tour is accompanied by a 4×4 assistance vehicle and for some tours also with a motorcycle trailer and a spare bike. The assistance vehicle contains personal luggage, medical material, technical assistance but also offers riders the opportunity to rest during the tour.
Riders drive only with a small daypack, containing camera, bike gear, snack, drinks, personal belongings, etc…
Main guide speaks 5 languages, assistance vehicle driver and local guides speak English.
The main guide is medically trained and holder of pre-hospital emergency certificates. Recommendations, venous access, arterial pressure, pulse oximeter, basic and emergency drugs, procedures and emergency equipment (spinal board, stifneck). Medicaments against altitude sickness, snake bite serums. Constant evolution…
Double communication: Cellular phone and Radio.
The main guide is equipped with a basic survival kit and an advanced First Aid kit.
The main guide includes a PLB system (personal location bacon) registered at the International Emergency Response Coordination Center (IERCC).
We respect the age, physical conditions and special interests (such as photographers …) of our guests, with regard of breaks and drive rhythm.
For very small (women), very tall or overweight riders we have special versions of Suzuki DR650SE.
Our main object is to have fun, while traveling, visiting sites and inside the group.
Our daily stages are never too long and calculated that even with several flat tires, the daily destination can be reached in any case before darkness.
During some breaks we offer snacks, coca tea and we give specific information about Bolivia.
We are specialized in: Nature, Culture, History, Ex-Urban Art, Archeology, Prehistory, Rock Art …
Election of rest days in pleasant climatic zones with many options for those who do not want to rest. Laundry service 24 hours.
Choice of  good touristic hotels and restaurants (heating, buffet, A/C).
Your family members and friends can follow your adventure via BMA Facebook and Instagram where we will post each evening (if possible) a picture from the day stage with a comment.
During the second day, we offer a two hour essential briefing on the particularities of Bolivia and safe driving.
Before each tour (not before Mission Imossible tour), we offer our "off-road and safe driving" training at the rental price of the bike. Please ask us.
Our tours are adventure tours.
We recommend a few days of altitude acclimatization at Samaipata (1.650m) before starting the tour. Please ask us.
Citizens of the European Community, USA and Israel enter as Tourists in Bolivia.  Perhaps others need a visa for Bolivian migration. Please ask us.
A vaccination certificate against Yellow Fever is required at the Bolivian migration for all people.
The best way to explore Bolivia by motorcycle