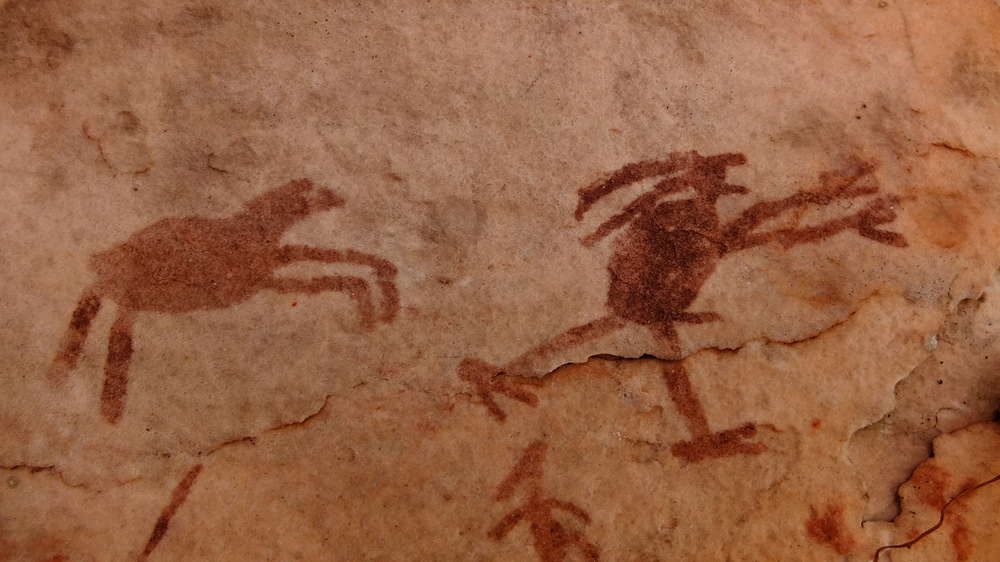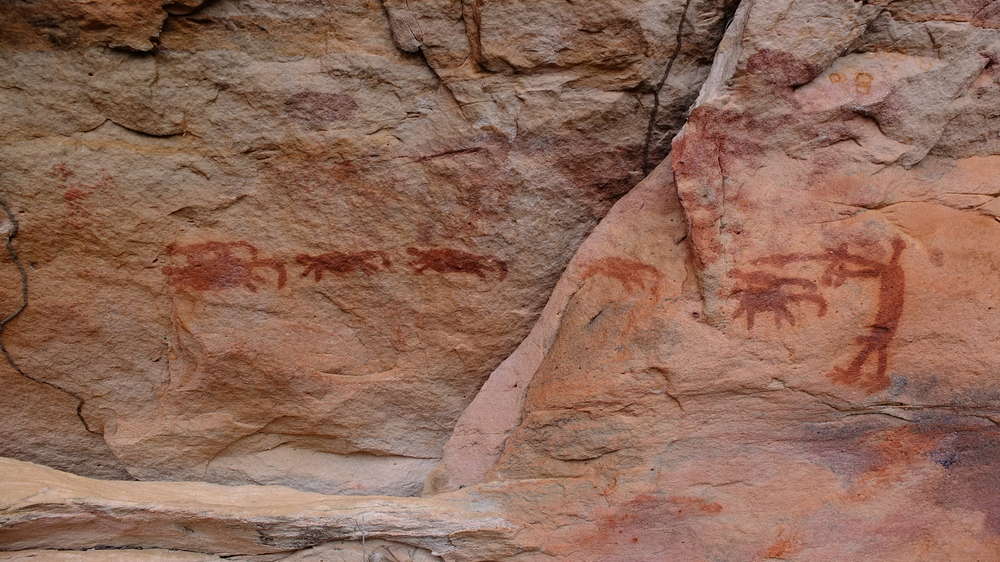 36 entries.
Wonderful 3 weeks we did spend with Rolando and Yerson !!
Bolivia is one of the most beautiful countries i ever visited and with the great skills of our guides it became magic ... thanks guys for this amazing expierience
Amazing trip, only 2 weeks to plan, Roland did a great job organizing a custom tour 2.500 km from Santa Cruz to La Paz in 11 days. Great time! Lot´s of memories.
In June / July 2022 we enjoyed a ten day private tour with Rolando Felix from Bolivia Motorcycle Adventures. We = two boys, both early forties.

Everything went as scheduled and we had no trouble at all, even no technical problems!

Reason for us to travel with a guide; the time we wanted to travel was too short to find out everything on our own, not speaking Spanish. (If anything goes wrong you just cannot miss the days if you're just riding ten days. That could be different if you will travel three months or so.)
Reason for us to plan a journey with BMA; reliable duet to good communication.

The journey went as communicated with us, even the pick up at Viru Viru Airport in the middle of the night was arranged. Thanx Mr. Luis!

I had a really good time in Bolivia, seeing the most beautiful things, experience the most extraordinary nature. I didn't feel unsafe, not once! I enjoyed the trip from the beginning till the last km's, and still enjoying the memories 😊

I cannot think of anything I would do differently if I would do it again.
Thanx Rolando for the great experience and bringing us home safe.
Very good experience with felix is professional guide and also a good person i think bolivia is great country to motorcycle tour it have a lot to offer if you are ready for adventure and get out of your comfort zone

(Traducción de Google)
Realicé una gira en solitario "Quantum of Solace" (QoS) con Rolando en abril de 2022. En este tour puedes ver una gran parte de Bolivia, a pedido también hicimos un día de trekking al volcán Uturuncu - ¡el país es muy diverso, tiene mucho que ofrecer y definitivamente vale la pena un viaje!
También puede notar que Rolando conoce bien el país y no solo maneja de A a B, sino que construye sucursales que valen la pena (principalmente fuera de la carretera) a lugares hermosos. También está capacitado médicamente, lo que sin duda sería útil en una emergencia. En nuestro caso, afortunadamente, todo transcurrió sin problemas. Sin embargo, el aire de la montaña no debe subestimarse...
La moto (Suzuki DR 650) estaba como nueva y tenía menos de 2000 km en el reloj antes de la gira, por lo que nunca tuvimos ningún problema con las motos y pudimos tomar un capuchino con deleite.
Ich poste diese Bewertung für Ruedi B., da er kein Facebook hat:
Ich habe mit Roland eine Motorradtour im Herbst '21 von SantaCruz über die Anden und LaPaz Richtung Rurrenanbaque unternommen. Wir waren auf Schotter, Sand, auf über 4600 Meter und im Schlamm unterwegs.
Insbesondere den 2-Tages- Ausflug in den tiefsten Urwald mit Krokodilen und Wasserschweinen sowie unzähligen Vögeln und Affen auf einem Langboot hat mir sehr gut gefallen.
Das zusammengestellte Programm hat mich voll überzeugt. Obwohl ich schon mehrmals in Südamerika unterwegs war, habe ich unglaublich viel neues erlebt und dafür bin ich Roland sehr dankbar.
Wer ein richtiges Abenteuer erleben will, soll unbedingt nach Bolivien reisen. Man sollte sich allerdings bewusst sein, dass das Land zu den ärmsten Ländern gehört und man die aus Europa gewohnte Komfortzone verlassen wird.
Had my second custom individual tour with BMA and once again a great adventure that topped my expectations, with landscapes and off-road tracks that one only expects in movies. A very well prepared tour with Motorcycles in best conditions and an experienced guide who finds a good restaurant or hotel even in the most remote areas. Thanks to Rol for the tour which was made possible even during the rainy season in Bolivia and hope to come back soon.
From the beginning of my contact with Rolando, I was confident that this was going to be an experience to remember. And it was; what an amazing adventure! Although I had previously lived in Bolivia for more than a decade, this was an opportunity to see the country through a completely new lens.

Throughout the planning of my six-day custom tour from Samaipata to Uyuni, it was evident that Rolando is a detail-oriented guide, focused on safety (number one on his priorities), efficiency, logistical integrity and pleasure. He scored very highly on all of those points, then throwing in a sense of humor, knack for storytelling and a patient, thoughtful demeanor on the actual ride (like reminding me to stay hydrated and nourished, easy to neglect when you are focused on the beauty around you!).

On a few technical sections (not really that difficult, but it had been a while since I was off-road), Rolando provided professional guidance on how to navigate those parts. I was particularly taken by his own apparent enjoyment of the journey, even though he'd ridden those same roads many times before. My Suzuki DR650 was exceptionally well-maintained by an experienced owner (not a single mechanical or tire mishap along the way!) and was set up appropriately for our ride with great tires, seat, suspension, brakes, spare tubes and more.

The food and hotels were each appropriate for the location of our overnight stays, rustic in the back roads and upscale in the cities. I was surprised how many people we would randomly meet who knew, and clearly liked, Rolando. I'm already looking forward to my next visit to Bolivia, perhaps as soon as next year, and Rolando is very high on my "A" list (and a new friend!).

By the way, I had so much fun with Rolando's experience that on my return home I decided to sell my BMW R1200RT and buy a BMW GSA! If you're planning a ride with Rolando, and I hope you are, don't hesitate to reach out to me with any questions you might have… I'll let him know he's free to share my contact info.
Fantastic motorbike adventure through the peaks of the Andes, to the salt plains in Uyuni. Brilliant roads chosen specifically for motorbikes and enjoy some unique views on two wheels. One of the best motorcycle trips in Bolivia with a well experienced instructor.
Hatten eine Super Reise vom Hochland und im Dschungel .
Mussten 1 Woche früher Abreisen ,wegen Blockaden im Land.
Haben aber fast alles gesehen und Roland hat das Super
Organisiert.
Wir waren mit einer Gruppe von 5 Leuten vom 23.08.-15.09.2021 auf einer individuellen Tour 4000 km durch Bolivien unterwegs. Bolivien ist ein einzigartiges Land, vom tropischen Tiefland bis ins Hochland (Altipalano) mit Bergen bis 6500 Metern, ist alles dabei.
Wir fuhren gut ausgebaute Schnellstraßen in herrlicher Landschaft, einen ganzen Tag auf dem Salzsee Salar de Uyuni, Schotterstraßen im bolivianischen Teil der Atacama Wüste, die Todesstraße, waren am Titicacasee und vieles mehr. Ich war schon in Afrika, Australien und Nordamerika unterwegs, aber Bolivien hat alles übertroffen.

Wir erhielten viele Informationen vor dem Tourstart. Die Motorräder waren bestens gewartet und in einem sehr guten Zustand. Veranstalter Roland hatte alles sehr gut organisiert und somit einen reibungslosen Ablauf der Tour sichergestellt. Die einzigen Notfälle (eine Reifenpanne, Höhenkrankheit und Verletzung einer Tourteilnehmerin) wurden professionell gemanagt. Der Monteur/Fahrer des Begeitfahrzeugs, Jerzon,
war nicht nur technisch absolut kompetent, sondern war auch die gute Seele der Truppe.
Insbesondere die lückenlose Betreuung/Organisation/Erreichbarkeit von der Ankunft in Santa Cruz bis zum Abflug (inclusive der Organisation des PCR Testes) möchte ich noch erwähnen.
Vielen Dank an Roland, Jerzon und Marie (Küken)
Adventures in Bolivia

I recently returned from a solo 18 day tour and had an incredible
experience. Roland was very knowledgeable about the places we visited
and he was able to customize the trip and arrange tours based on my
interests. He is a very friendly and approachable individual who seems
to have personal connections with locals at each stop. We traveled on
all kinds of roads, from congested city streets to deserted cattle
paths. Even though I have been riding motorcycles for 20 years, Roland
provided me with tips and tricks to help improve my skills. Bolivia
Motorcycle Adventures is a well-organized company, and the safety of the
riders clearly takes top priority. From the first day, Roland introduced
me to locals as his friend and by the end of the trip, I had come to
consider him a good friend also. This trip truly has something for
everyone and I personally look forward to riding with Roland again in
the future.
Had an incredible custom individual tour with BMA! The Tour was very well organized even with the new difficulties due to Corona restrictions and motorcycles were in very good conditions and specially adapted for the tour. Visited a lot of incredible non touristic places as well as the traditional touristic attractions. From thermal spring at 4400 meters to awesome dirt-road through beautiful canyons everything was included. We rode one part by following railways and visited mines at almost 5.000m altitude. I can only recommend the tour to people who want to know a Bolivia apart from the main tourist attractions. Roland is an awesome guide with a lot of experience and medical knowledge, and he knows all the roads and hidden paths, thanks a lot for the tour!
We did one-way tour with BMA, from La Paz to Santa Cruz. Although the tour wasn't planned in details, Rolando was very well prepared and organized. His team was always ready to help and his mechanic Yerson was simply the best.
Wir fuhren mit "BMA" die "Wild, wild West-Tour. Der Name des Veranstalters "Bolivia Motorcycle Adventures" ist sehr treffend und wurde von uns auch so als "Adventure" erlebt. Die Suzukis 650 waren für Ihren Einsatz auf Schotter, Sand und Asphalt m.M.n. ideal geeignet und gepflegt. Waldgebiete, Schotterpässe, Sandpassagen, sowie auch sehr schöne Asphaltabschnitte in serpentinenmanier machten richtig Fahrlaune. Die unterschiedlichen Landschaften auf der Hochebene (zwischen 2500 und 4400 Höhenmeter) zwischen Steppe, Wüste und Grasland, sowie die Canyons und Salzseen waren einmalige Eindrücke an die wir gerne zurückdenken. Die Führung der Tour wurde zu jeder Zeit souverän, informativ und gelegentlich, wenn möglich auch flexibel gehandhabt. Die Tour und auch BMA kann ich für abenteuerlustige Biker jederzeit weiterempfehlen. Herzlichen Dank nochmals an die Tourguides Roland und Josè!! Macht weiter so.....
Günter und Micky
Great bikes, great guide, amazing country! Just completed (April 2019) a 10-day custom tour, visiting some of the most well-known sites in Bolivia and had an absolute blast. The guide was very knowledgeable and the bikes were in great shape (new). My only complaint is that I wish I would have been able to stay at least another 4 days to visit a couple more attractions. I plan to come back next year for another tour to continue to explore this amazing country.
I came to Bolivia with no concrete plans but hoping to see some of the country by motorbike.
I met Roland in Samiapata after enquiring about tours shortly after this, I fell ill with fever and he kindly did a check up on me and gave me medical advice for free.
There was no tours running at this time, but we came to an agreement to do an exploratory tour together to was discover new tour routes and he was flexible to my time restraints.
The DR650's and great bikes and all of Bolivia motorcycle adventures bikes are all in good condition, safe and very well maintained.
Riding and exploring northern parts of Bolivia was incredible, some roads were unknown even to locals it was the adventure I was looking for but I always felt as safe as it was possible to be especially in the knowledge that Roland has such a vast medical background.
I enjoy learning how to chew coca leaves and about the cultural importance and medicinal aspects of it and it really helped with the affects of high altitude.
11 out of 10 !
Great bikes, great guide, amazing country! Just completed (April 2019) a 10-day custom tour, visiting some of the most well-known sites in Bolivia and had an absolute blast. The guide was very knowledgeable and the bikes were in great shape (new). My only complaint is that I wish I would have been able to stay at least another 4 days to visit a couple more attractions. I plan to come back next year for another tour to continue to explore this amazing country.
This fall I participated in BMA's Highlander 2 Tour.
First of all I'd like to say that communication with Roland (the owner) has always been superb and I was able to join the tour on very short notice. I actually first contacted him about the tour on August 20th and the tour started on September 12th. Nevertheless we got everything in order quickly and efficiently and I'm very glad it worked out.
Our tour was very well thought out, the stages we had to ride every day were of a length that every average rider can cover without getting exhausted. Of course in a country like Bolivia you can't plan everything down to the last minute (yes, it is an adventure!). For a reason completely out of Roland's control we had to re-route a part of our tour, but all decisions on route changes and stuff like that were taken in the group. At this time, I'd once again like to thank Roland for saving our trip, even though Bolivian bureaucracy nearly prevented it. If you book with BMA you can be absolutely sure that every possible measure will be taken to give you the trip you have booked.
Our bikes were generally in good shape, some smaller gremlins occurred, but nothing that couldn't be fixed on the road by our awesome mechanic Jose. I personally only had flat tires, which in Bolivia is pretty much impossible to avoid. The speed we rode was always very safe, if anything at times it was a little too slow for my taste; but then again we had a rather inexperienced rider in our group.
Also, it is worth noting that Roland is a trained medical professional (intensive care nurse) and when I got food poisoning during the trip it was very reassuring to know that I had someone by my side who knew exactly what to do. He carries a lot of medical supplies, for regular illnesses as well as for emergencies.
Another reviewer said that Roland would be yelling and argumentative, I haven't seen either of that during the more than 3 weeks with him and Jose. It is true that Roland usually airs on the conservative/safe side of things, but taking into account the responsibility he has for the whole group, it's only natural that BMA has a protocol on how to ride safely in a group. All of the "rules" are pretty much common sense to a a normal human being anyways.
All in all, I'd book with him again in a heartbeat and would recommend BMA to any of my riding buddies, if they are looking to do a tour in Bolivia.
We booked a custom tour based on the Wild Wild West Tour. The organization of our tour was a constant dialogue. Suggestions from both parties were considered. The owner changed last year and it shows. The bikes were serviced. We wore a back tyre out each, but no technical failures. The new owner Roland is medically trained. For him safety comes first. From hygiene at the restaurants to first-aid kit. He chose wisely and made his homework. In case of an emergency his bike trailer is equipped with a spinal board to ensure a safe transport to the closest ambulance. We drove with the appropriate speed at all times and never felt at risk.
Roland has travelled through Bolivia by foot, kayak, bus, train, car and bike. He knows the spots and somebody somewhere on and off the beaten track. BMA took care of almost anything. In conclusion sovereign performance and beyond any doubt.
This will be a long review because it was a long trip and a lot of money. But it was definitely worth it for the best experience of my life (so far)
Background: I haven't done this trip of trip, only have ridden a motorcycle for 10 months with a couple of track days and no off-road. I've only traveled by plane, bus and train to Europe and SE Asia.
The trip:
Bolivia has the most amazing experience I've had, I regret not doing this type of trip before. I got to take some well paved to unpaved mountain roads, visited a mine, bought some dynamite, saw a valley of a thousand llamas (then tried llama meat), visited lake Titicaca, saw the the abandoned train yard and salt flat of Uyuni, and more. It was an absolutely insane experience for me. There are so many days of action, and so little time to think that I didn't feel homesick until more than a week in.
Experience:
I spoke little Spanish so I definitely improved on that point. The lunch stops were basic, and the rural hotels were basic as well: lunch was rice and potatoes and meat, and hotels with electric heaters which on a good day might get you a 5 minute hot shower. What I expected. This is not a complaint. It was well organized for what it was - you drive outside of tourist norms. When you got to the larger cities they had better hotels and more of metropolitan environment.
The Host and Driver:
Roland the owner guide was wonderful, and so was Jose the driver and sometimes mechanic. Roland speaks 5 languages which is 4 more than me, he kept things to a schedule which for me, I appreciated. Your tastes may vary. Jose, what can I say, he was great company and could always pull a bike or truck repair out of nowhere.
The Bike:
Because I'm "short", 5'9" (standard American height, thanks), I got the Suzuki DR650SE. This particular one was past it's prime - well done - the kind of well done you'd push away if offered in a nice churrascaria. I understand Bolivia's reality of poor spare parts, poor repair opportunities, and I wouldn't have wanted a new bike - however in that known spectrum of newish bike to bike out to pasture, the Suzuki is ready to be taken out and shot. Bad front/rear light the first day, the third day the electrical system broke down for four hours, my clutch was so stripped it wouldn't disengage anymore, few days later it blew a gearbox seal, and on the last day it blew the headlight again. It didn't come to it, but on the last day if we hadn't reached the city lights with my headlight and front brake light working I would have refused to ride it, put it in the truck.
However Jose and Roland got that sucker working for me every day except one, and he maneuvered a different bike until he could get mine going. I still feel bad for the next person to rent it without a support vehicle.

Off-road Experience:
I had no off-road experience. I dropped the bike three times. Being American, I had no days for bike or altitude orientation. Roland offers a day course for riding in Bolivia which would have always been impossible to take for me. I planned to ask in the first day for a hour or two of training, but there was an unfortunate accident our first day which took the day and Roland made go away, at great cost to himself.
Once starting off-road, I asked Roland and a fellow traveler for off-road tips, I was told "you just have to experience it". A couple of falls later, I got better tips (keep the front straight and moderately gas it in sand, and think about steering it with your knees) which really helped me out and feel comfortable later on. It wasn't ego, I was eager to learn but didn't get much. I feel much more confident now.

I would highly recommend Bolivia, Roland, BMA, to anyone who is thinking of this type of trip. Especially if Jose is still around and the #6 DR650 is gone.

Thank you Roland, Jose, the Bolivian people and my fellow travelers for the amazing experience. I'll never forget it!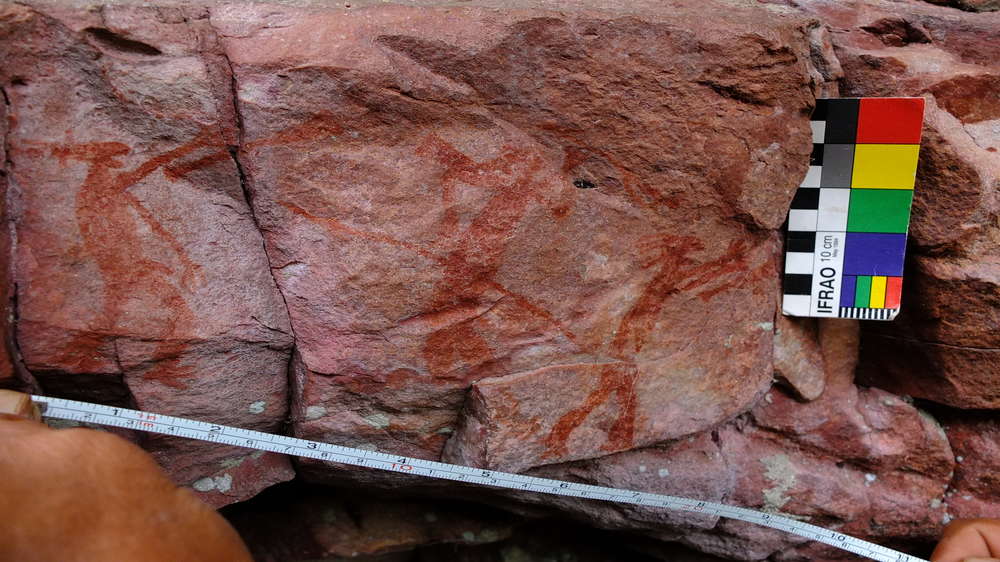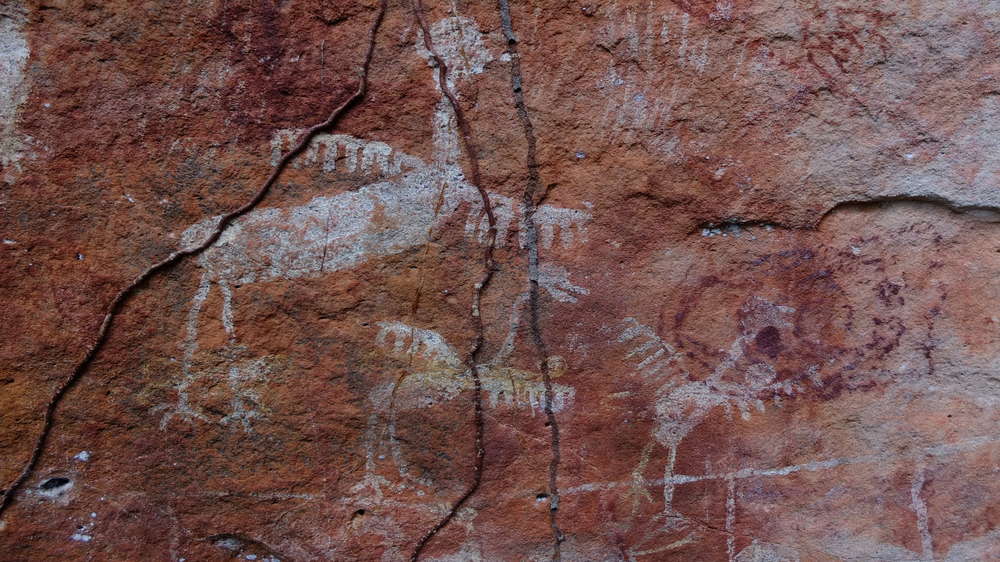 The best way to explore Bolivia by motorcycle