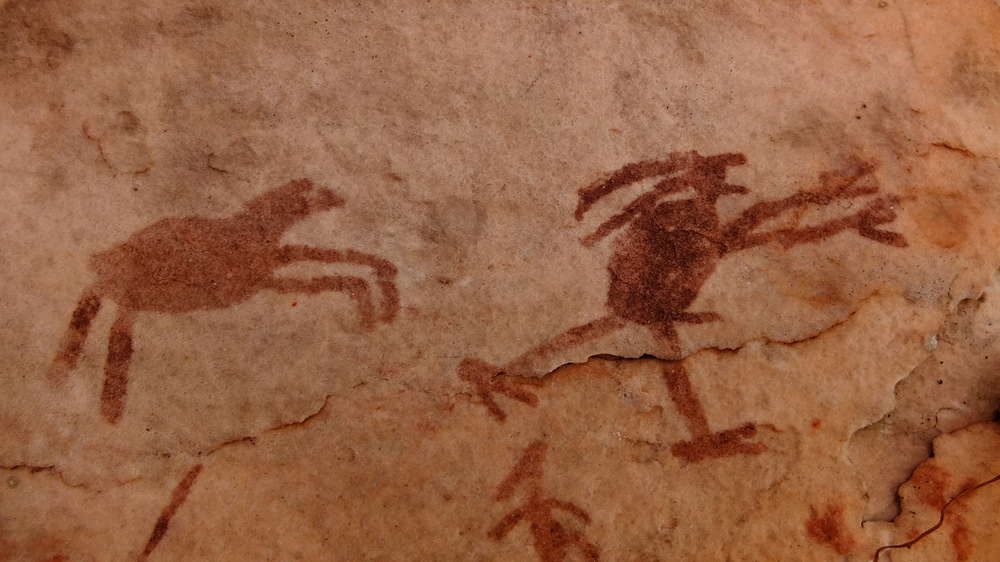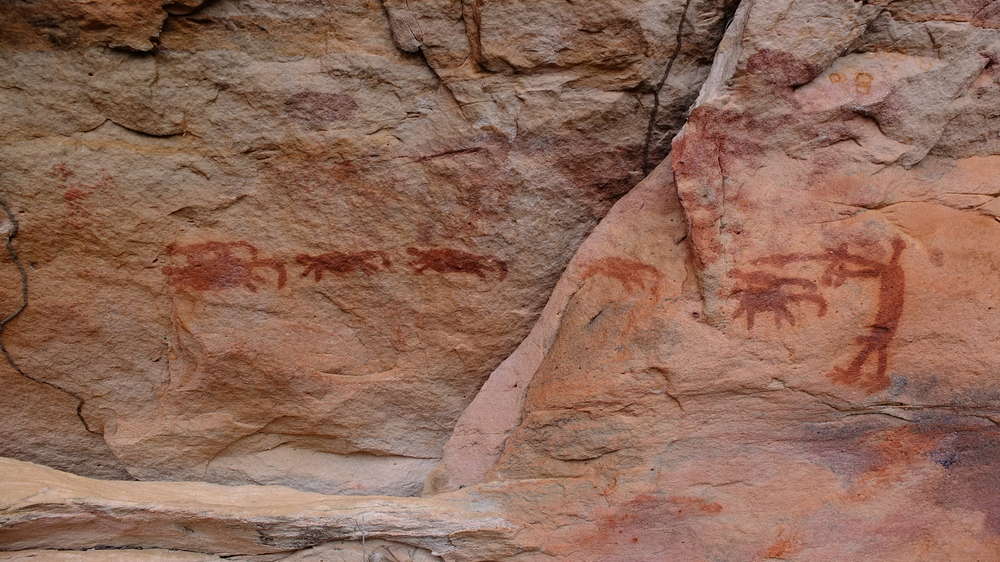 48 entries.
A motorcycle guided tour can be an exhilarating and unforgettable experience for motorcycle enthusiasts and adventure seekers alike. These tours provide a unique opportunity to explore new destinations, enjoy scenic routes, and meet other like-minded individuals who share a passion for motorcycles and travel. https://www.boliviamotorcycleadventures.com did exactly this for our group.
Geile Tour "Highlander 2"

Wir haben unglaublich viel vom Land gesehen, die Landschaft wechselt manchmal im halbstunden Takt , Bolivien hat sehr viel zu bieten .

Roland ist der perfekte Organisator, nichts wird dem Zufall überlassen, alles ist top vorbereitet und doch so flexible das die Gruppe immer wieder eingebunden wird, stop hier oder lieber dort, länger oder nur kurz, alles ist möglich.
Es war auch immer genug Zeit für Fotos oder einfach zum schauen und auf sich wirken zu lassen.
Für mich hat alles gepasst, ich würde jederzeit wieder mit Roland auf Tour gehen.
Gruß
Dirk G.
Based in the US, I have ridden thru a few countries in South America. Despite that Bolivia throws a lot more unique challenges your way. Rolandos outfit has it all figured out. Bike are meticulously maintained, routes are amazing, every hotel and meal is curated for safety and an authentic Bolivian experience. I would not ride Bolivia without these guys, and the safety of their chase truck/mechanic. I plan to go back again! 🙂
I enjoyed this tour a lot and this is coming from someone in his 4rth year on a South American motorcycle ride. Roland, the owner/guide and his assistant Yerson gave us a safe and enjoyable experience. I would recommend this tour without reservation.
BMA did an amazing job… 4 guys, 8 days on a custom highland tour. Great views, twisty roads, the surreal Salar de Uyuni, silver mines in Potosí, amazing meals and decent hotels in beautiful remote small towns in the highlands of Bolivia. Rolando took care of everything, the only thing we had to do was to have a great time riding motorcycles is this beautiful country.
When planning our dream trip to South America, we came across Bolivia Motorcycle Adventures.
Contact via email and whatsapp with Roland, the person in charge always went smoothly and clearly.
It gave us peace of mind to be able to consult with a 'local', who adapted a standard package to our wishes (custom WWW tour).
This way we had a clear planning and agreements in advance and we knew what we were getting into. (airport pick-up, transfers, overnight stays, meals, visits,…)

As 1200cc adventure riders we were a bit skeptical about the Suzuki DR, but after 1 day we were sold. It must be said, they are in perfect order and are very well maintained! At the end of the trip we realized that this bike is the perfect companion for this country and these conditions!
In terms of overnight stays, we were able to taste everything, from hotel to local B&B… but this way we also got a better view of the 'Bolivian way of life'.

Our guide, Roland, came across as a bit strict at the first meeting, but once he gets to know you, he will loosen up. He also emphasized safety a lot, but as the trip progressed we understood why and thanks to the clear agreements we never felt unsafe.

Roland and Yerson, big thanks for this unforgettable experience!
We really had a great time in Bolivia with you.

greetings
Bram, Julie, Dirk, Frederik
Booked a trip with Roland end of may. Overall a great experience with amazing views and a once in a lifetime experience. I only had to tell Roland the number of days and my arrival times in to Bolivia and he arranged everything else. He arranged the tour to have many authentic local experiences and several nice surprises. The highlight is obviously Salar de Uyuni, and the whole experience is unforgettable!
Wild wild west Tour März 2023. Roland hat uns "sein" Land gezeigt. Von den atemberaubenden High-Lands, über den Salar von Uyuni zurück durch die Low-Lands. Die Strecke hin war sehr abwechslungsreich in den Bergen mit ordentlich Off-Road Anteil. Die 1100km zurück waren eher langweilige Straße. Die Tour sollte meiner Meinung nach in umgekehrter Richtung und mit höherem Off-Road Anteil gefahren werden. Roland ist der Kümmerer: Er kümmert sich um das Wohl, das Essen, die Zimmer, die Motorräder, etc. aller Teilnehmer.
Ein tolles Land, das er uns gezeigt hat.
We started out the motorcycle tour from the beautiful town of Saimapata and made our way to La Higuera over a 2 day period. Since I was on my own and only had 2 days, Roland tailored the tour specifically to make it work for the time I had. The bikes were amazing to ride and meticulously maintained. I had been riding for 20 years and so I was somewhat skeptical about the tour in terms of whether it was worth doing. That soon changed and I was amazed by Roland's in depth knowledge of the local area, the scenery, the adaptability of the bikes to various terrain and the overall experience. One of the best experiences I've ever had the pleasure of doing. Thank you Roland!
Want a raw experience in Bolivia while on a motorcycle? Well, Roland has the answer! I've been to Bolivia four times, and this is the only time I spent really out in the open. Our ride was 11 days long (Wild Wild West Tour) and we went from nearly sea level to over 13,800 ft elevation. From dense humid jungle (La Higuera - Che Guevara) to high altitude salt flats (Salar in Uyuni). Every day was its own mini adventure! Roland and his faithful sidekick, Yerson, were very professional and knowledgeable of the routes, history, culture and cuisine. Some tour operators will have you ride 100's of kilometers each day, but Roland picks and plans his routes to allow you time to explore, meet with locals, take walks through small villages and just sit and relax with a Bolivian-style cappuccino! The paved roads are awesome (better than some in the US!) and the off-roading was fascinating. Afraid of heights?? Well, I'm deathly afraid of heights, but Roland put me at ease and made sure I was comfortable with each challenge, including a "Plan B" ride-around should I need it (which I didn't!!). Roland's motorcycles are well maintained (I've owned over 30 bikes and currently a 1200GS) and he takes pride in his fleet. I know good moto maintenance when I see it. One look at his garage and you'll see he's quite organized! All of our bikes (6 riders including Roland) ran flawlessly. No issues. Tire issues, yes. But that's to be expected. Never did I feel like I was unsafe on his bike. A few pointers for those thinking of taking on the challenge. 1) Bring your own snacks if you need extra nourishment. 2) Bring plenty of vitamins, Tylenol, Ibuprofen, Metamucil, etc. Be prepared!! 3) I brought a Grayl UltraPress water purifier bottle to keep plastic bottle trash to a minimum. 4) Bring Permethrin bug repellent spray for your clothing. 5) Be ready for both Hot and Cold climates...rain gear!! Warm gloves. Balaclava. Wind breaker. Don't underestimate the sudden changes in climate! 6) Consider a silk sleep sack. 7) An open mind and a willlingness to deviate from the plan should things come up...like roadblocks or landslides. 8) And don't expect this to be anything like you've done before! Call Roland...you won't regret it unless you don't add this to your bucket list!!
Get to Know Bolivia with BMA !!
Had a GREAT TOUR with BMA. They are well organized, have great bikes in top condition, all the support and information you can imagine. Perfect blend of history, culture, riding, and adventure !. He picks local accommodation, food and coffee spots, only locals would know , Really got to know Bolivia from a great perspective--on a dirtbike, with an insider and his knowledge ! Roland is an awesome guide with a lot of experience, medical knowledge if needed, and he knows the roads and off track cool places. thanks a lot for the tour! Want have a great adventure (?) see Rolando !!
(Übersetzt von Google) Guide mit viel Erfahrung, er kennt mehr als die Strecke, er kennt die Kultur und hat unterwegs gute Kontakte zu den Hoteliers. Pro: gute medizinische Erfahrung. Motorcycle Diaries Tour, 6 Tage, Guide kannte interessante Leute um mehr zu erfahren und sehr gute Guides. Guter Rat für Anfänger auf dem Feldweg, man lernt sehr schnell mit Roland
Wonderful 3 weeks we did spend with Rolando and Yerson !!
Bolivia is one of the most beautiful countries i ever visited and with the great skills of our guides it became magic ... thanks guys for this amazing expierience
Amazing trip, only 2 weeks to plan, Roland did a great job organizing a custom tour 2.500 km from Santa Cruz to La Paz in 11 days. Great time! Lot´s of memories.
In June / July 2022 we enjoyed a ten day private tour with Rolando Felix from Bolivia Motorcycle Adventures. We = two boys, both early forties.

Everything went as scheduled and we had no trouble at all, even no technical problems!

Reason for us to travel with a guide; the time we wanted to travel was too short to find out everything on our own, not speaking Spanish. (If anything goes wrong you just cannot miss the days if you're just riding ten days. That could be different if you will travel three months or so.)
Reason for us to plan a journey with BMA; reliable duet to good communication.

The journey went as communicated with us, even the pick up at Viru Viru Airport in the middle of the night was arranged. Thanx Mr. Luis!

I had a really good time in Bolivia, seeing the most beautiful things, experience the most extraordinary nature. I didn't feel unsafe, not once! I enjoyed the trip from the beginning till the last km's, and still enjoying the memories 😊

I cannot think of anything I would do differently if I would do it again.
Thanx Rolando for the great experience and bringing us home safe.
Very good experience with felix is professional guide and also a good person i think bolivia is great country to motorcycle tour it have a lot to offer if you are ready for adventure and get out of your comfort zone

(Traducción de Google)
Realicé una gira en solitario "Quantum of Solace" (QoS) con Rolando en abril de 2022. En este tour puedes ver una gran parte de Bolivia, a pedido también hicimos un día de trekking al volcán Uturuncu - ¡el país es muy diverso, tiene mucho que ofrecer y definitivamente vale la pena un viaje!
También puede notar que Rolando conoce bien el país y no solo maneja de A a B, sino que construye sucursales que valen la pena (principalmente fuera de la carretera) a lugares hermosos. También está capacitado médicamente, lo que sin duda sería útil en una emergencia. En nuestro caso, afortunadamente, todo transcurrió sin problemas. Sin embargo, el aire de la montaña no debe subestimarse...
La moto (Suzuki DR 650) estaba como nueva y tenía menos de 2000 km en el reloj antes de la gira, por lo que nunca tuvimos ningún problema con las motos y pudimos tomar un capuchino con deleite.
Ich poste diese Bewertung für Ruedi B., da er kein Facebook hat:
Ich habe mit Roland eine Motorradtour im Herbst '21 von SantaCruz über die Anden und LaPaz Richtung Rurrenanbaque unternommen. Wir waren auf Schotter, Sand, auf über 4600 Meter und im Schlamm unterwegs.
Insbesondere den 2-Tages- Ausflug in den tiefsten Urwald mit Krokodilen und Wasserschweinen sowie unzähligen Vögeln und Affen auf einem Langboot hat mir sehr gut gefallen.
Das zusammengestellte Programm hat mich voll überzeugt. Obwohl ich schon mehrmals in Südamerika unterwegs war, habe ich unglaublich viel neues erlebt und dafür bin ich Roland sehr dankbar.
Wer ein richtiges Abenteuer erleben will, soll unbedingt nach Bolivien reisen. Man sollte sich allerdings bewusst sein, dass das Land zu den ärmsten Ländern gehört und man die aus Europa gewohnte Komfortzone verlassen wird.
Had my second custom individual tour with BMA and once again a great adventure that topped my expectations, with landscapes and off-road tracks that one only expects in movies. A very well prepared tour with Motorcycles in best conditions and an experienced guide who finds a good restaurant or hotel even in the most remote areas. Thanks to Rol for the tour which was made possible even during the rainy season in Bolivia and hope to come back soon.
From the beginning of my contact with Rolando, I was confident that this was going to be an experience to remember. And it was; what an amazing adventure! Although I had previously lived in Bolivia for more than a decade, this was an opportunity to see the country through a completely new lens.

Throughout the planning of my six-day custom tour from Samaipata to Uyuni, it was evident that Rolando is a detail-oriented guide, focused on safety (number one on his priorities), efficiency, logistical integrity and pleasure. He scored very highly on all of those points, then throwing in a sense of humor, knack for storytelling and a patient, thoughtful demeanor on the actual ride (like reminding me to stay hydrated and nourished, easy to neglect when you are focused on the beauty around you!).

On a few technical sections (not really that difficult, but it had been a while since I was off-road), Rolando provided professional guidance on how to navigate those parts. I was particularly taken by his own apparent enjoyment of the journey, even though he'd ridden those same roads many times before. My Suzuki DR650 was exceptionally well-maintained by an experienced owner (not a single mechanical or tire mishap along the way!) and was set up appropriately for our ride with great tires, seat, suspension, brakes, spare tubes and more.

The food and hotels were each appropriate for the location of our overnight stays, rustic in the back roads and upscale in the cities. I was surprised how many people we would randomly meet who knew, and clearly liked, Rolando. I'm already looking forward to my next visit to Bolivia, perhaps as soon as next year, and Rolando is very high on my "A" list (and a new friend!).

By the way, I had so much fun with Rolando's experience that on my return home I decided to sell my BMW R1200RT and buy a BMW GSA! If you're planning a ride with Rolando, and I hope you are, don't hesitate to reach out to me with any questions you might have… I'll let him know he's free to share my contact info.
Fantastic motorbike adventure through the peaks of the Andes, to the salt plains in Uyuni. Brilliant roads chosen specifically for motorbikes and enjoy some unique views on two wheels. One of the best motorcycle trips in Bolivia with a well experienced instructor.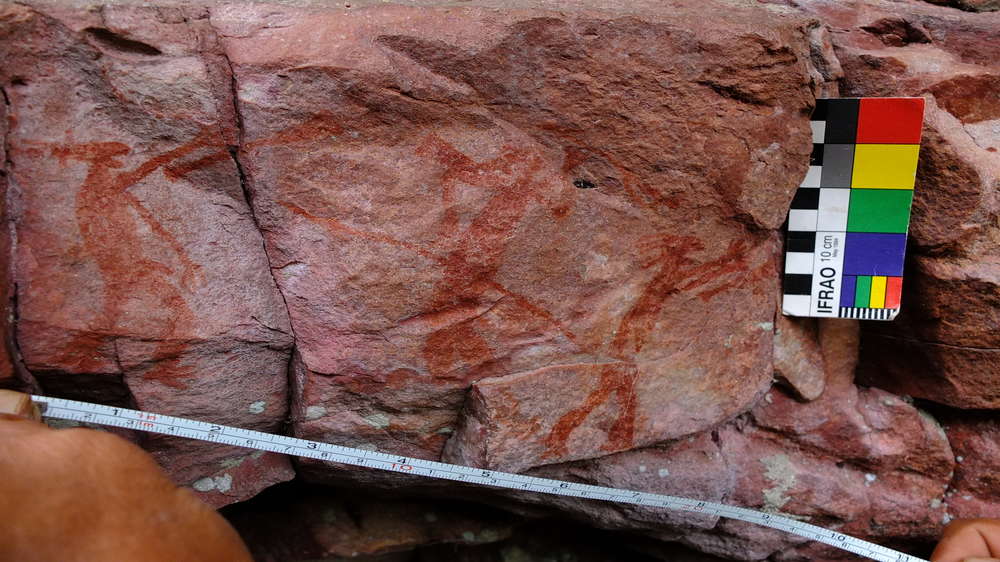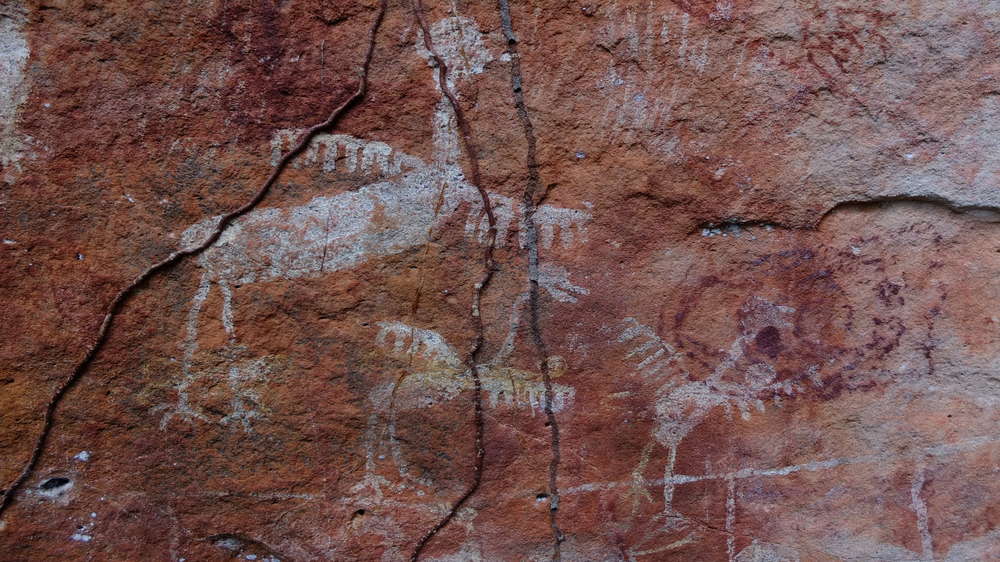 The best way to explore Bolivia by motorcycle