Adventure bikes with high HP performance do not bring any advantages in Bolivia and can only be used on good asphalt roads. Instead, lightweight single-cylinder bikes make it easier to ride on bad roads and on off-road tracks. In order to ride at high altitude, however, quite a bit of cubic capacity is needed. 650cc dual sport bikes are the ideal compromise.
We have renewed our entire motorcycle fleet in favor of Suzuki DR 650 SE. Model 2018 and 2019.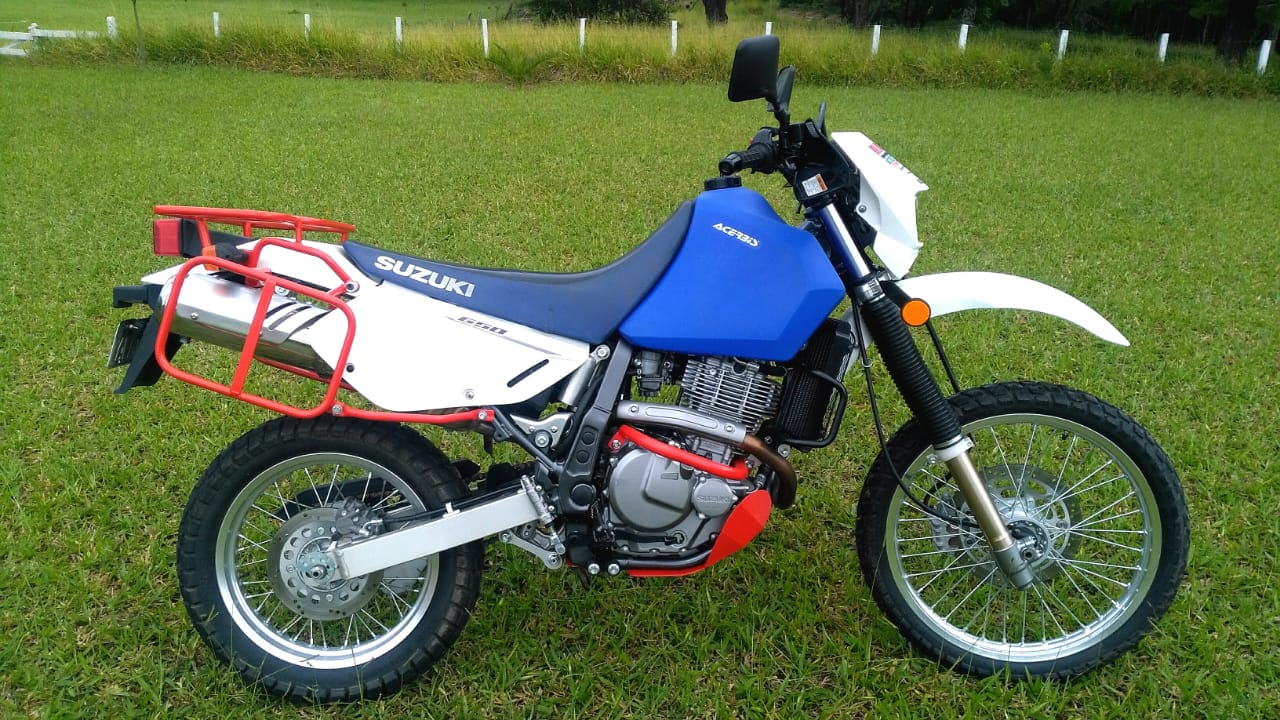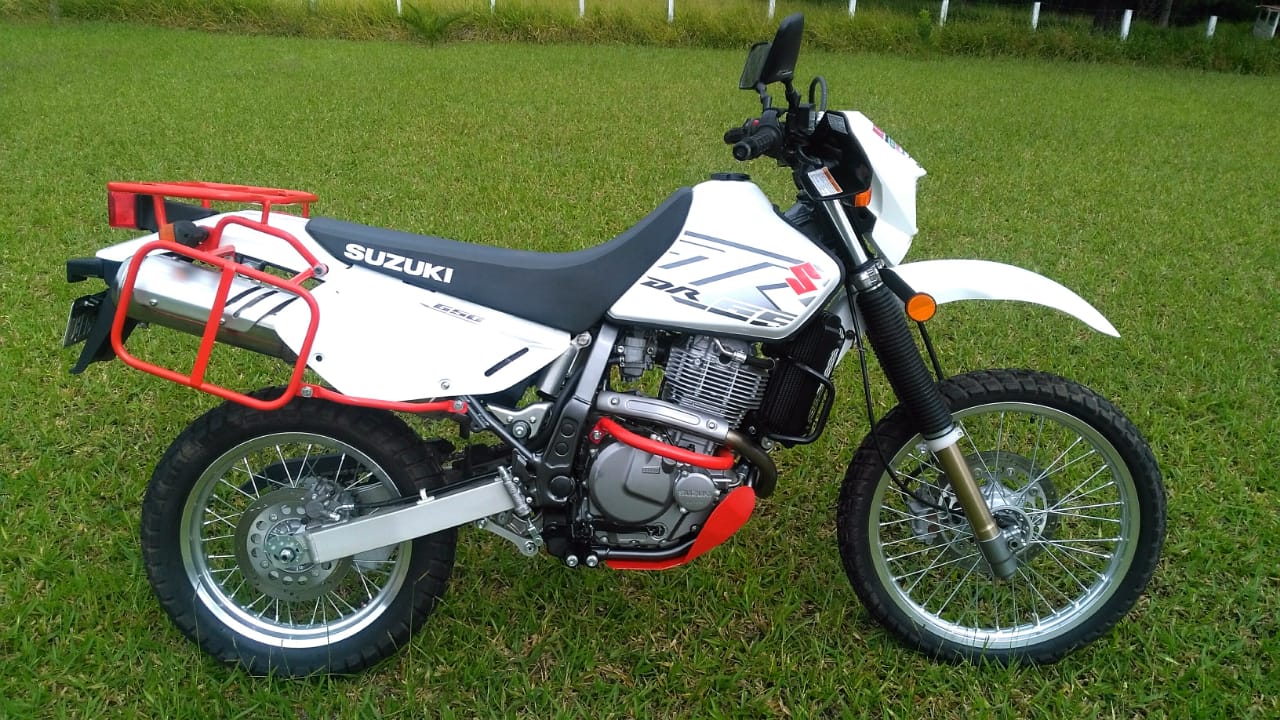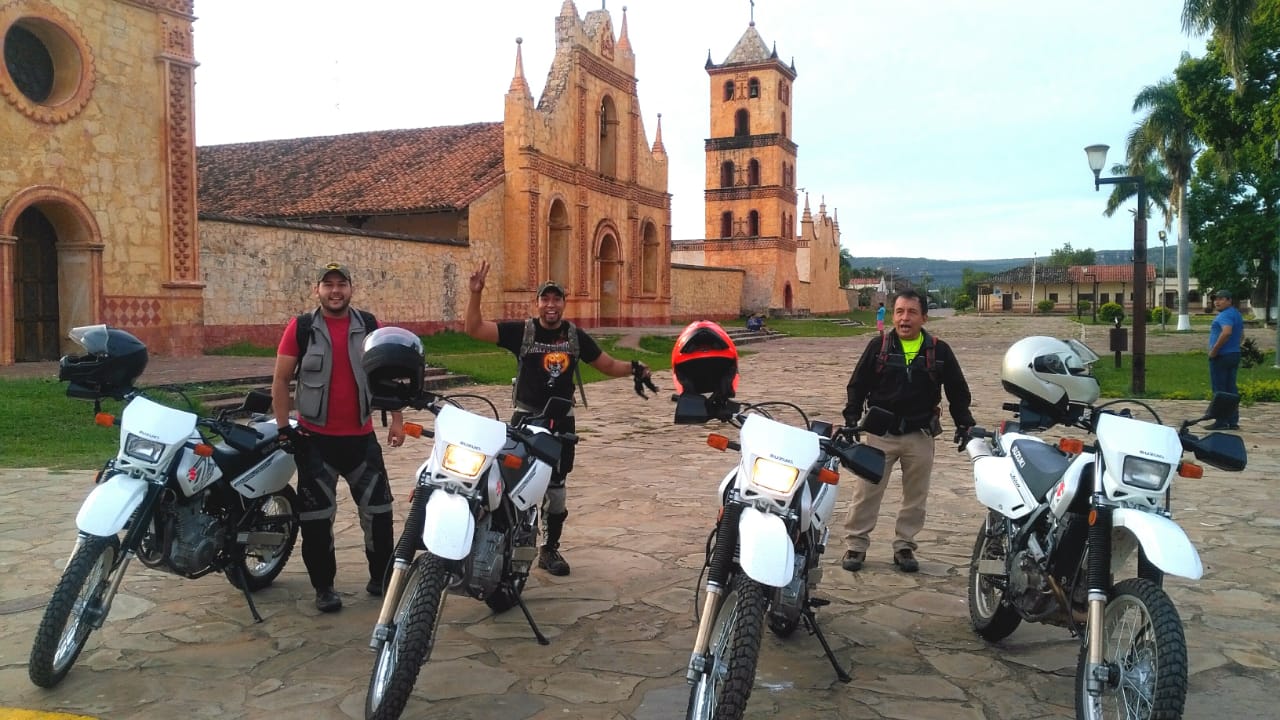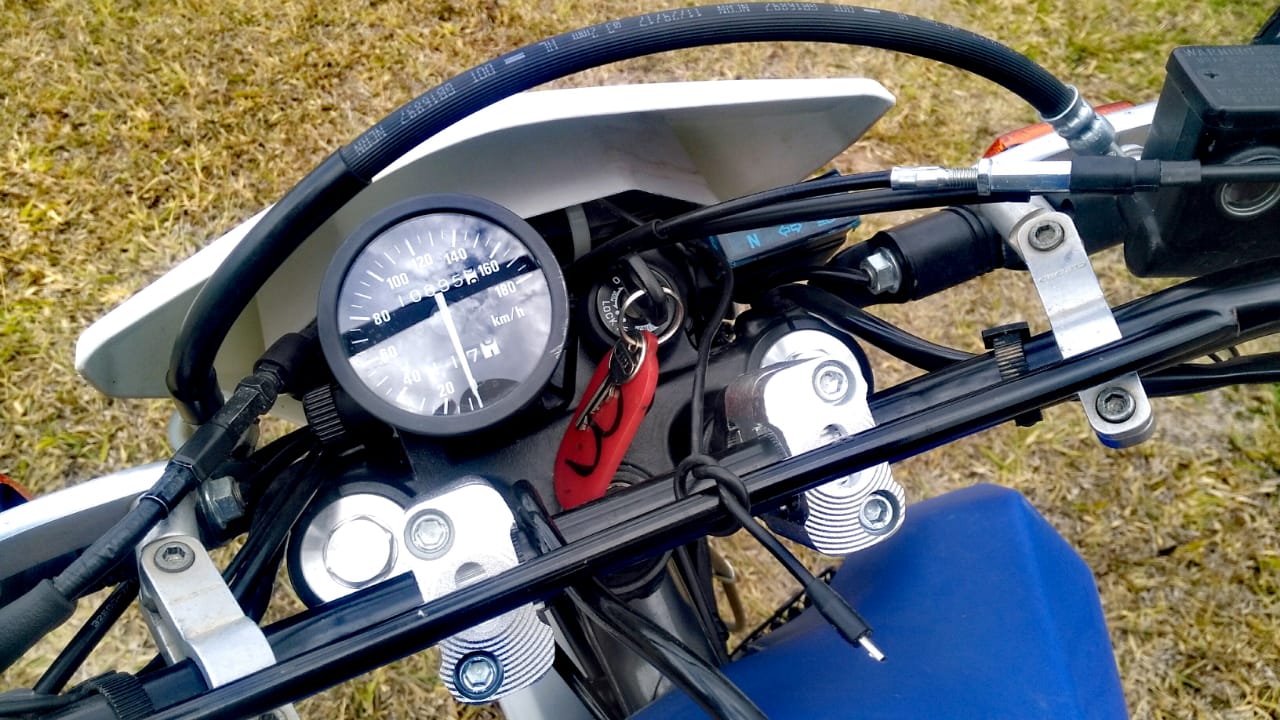 Most of our bikes come with a 20l fuel tank, an elevated handle bar, handle bar protectors and a USB or micro USB plug.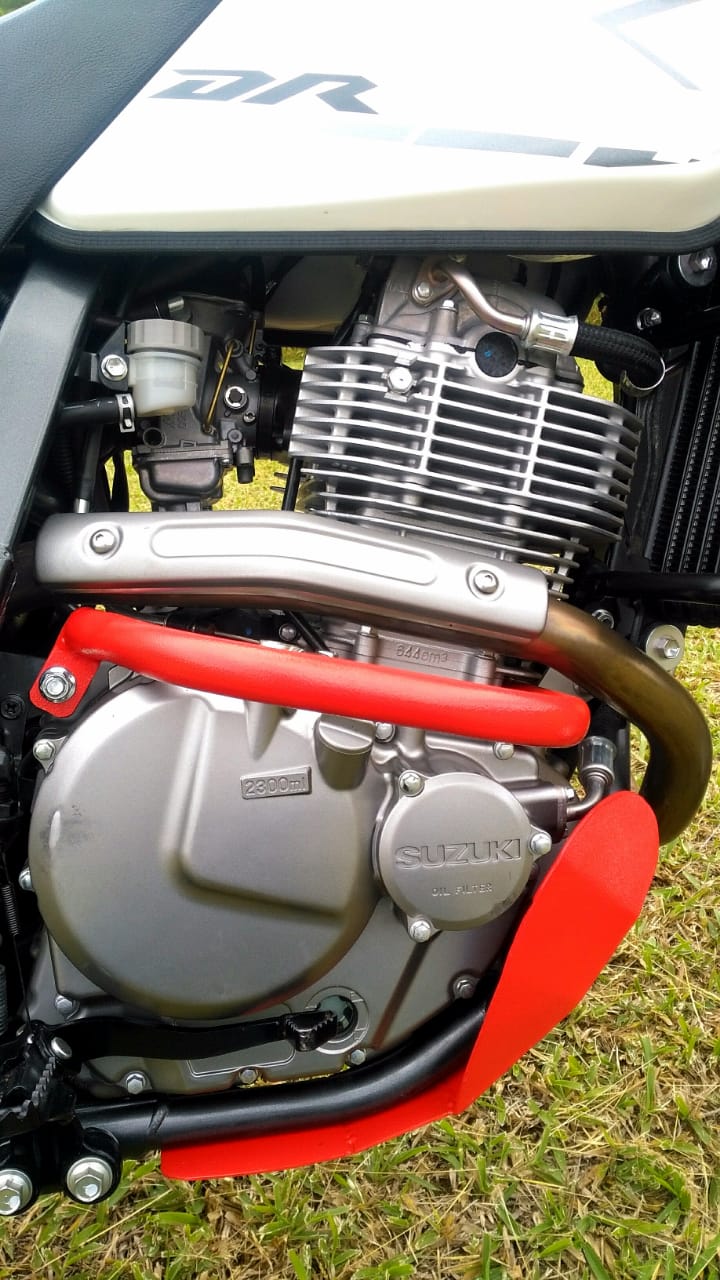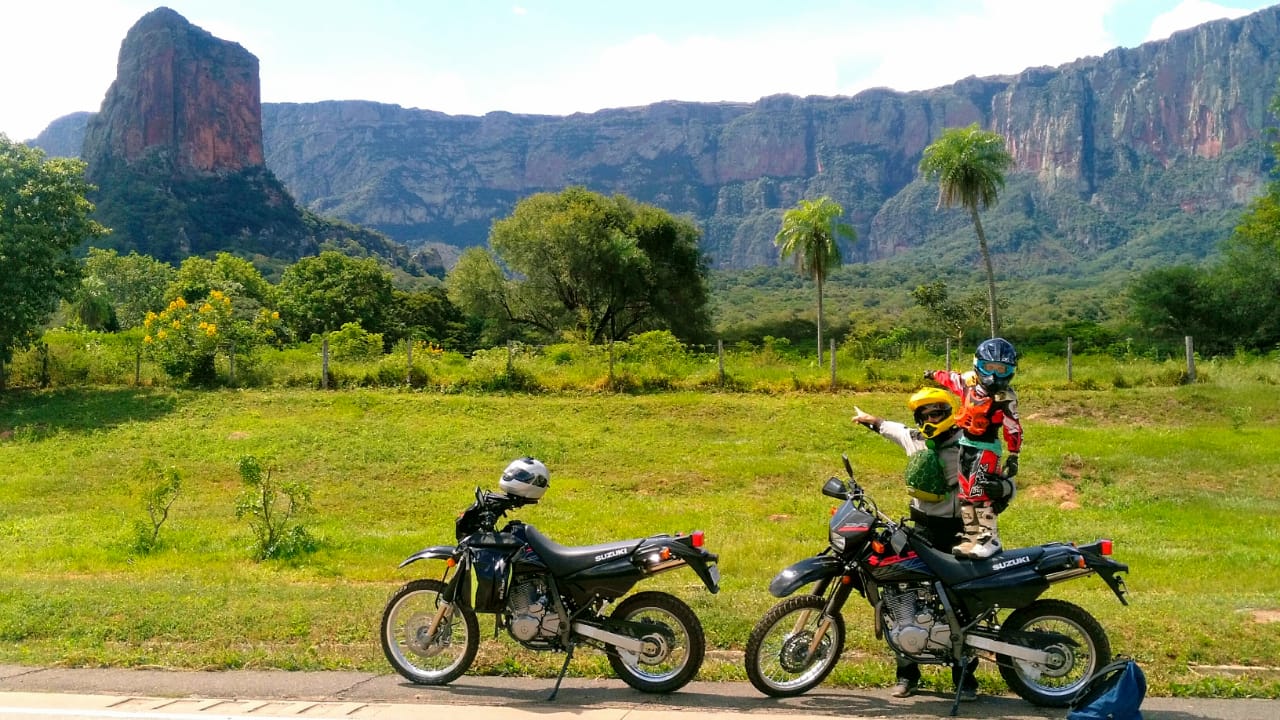 Suzuki DR 650 SE
Easy to handle, lightweight in the 650cc class, reliable, steers like a razor blade. Electric starter. For very small (women), very tall or overweight riders we have special versions.  Please ask us.
The best way to explore Bolivia by motorcycle