Ready for the great adventure…?
Imagine yourself riding a motorcycle across the spectacular roads of South America? Ride across the largest salt lake or down the most dangerous road in the world?  Swim in a hot spring at 4,400m altitude or climb up to 5,800m by motorbike? Meet indigenous people and visit ancient temples? Navigate over high mountain roads with breathtaking views or steaming tropical valleys with lazy rivers?
Did you? Well now you can experience all of these adventures without the hassle of organizing it all or getting lost in remote areas like highlands, deserts or jungles.
All you have to do is choose one of our motorcycle tours, hop onto a plane and from the moment you arrive at Santa Cruz, Bolivia airport up until the moment you leave, we take care of everything.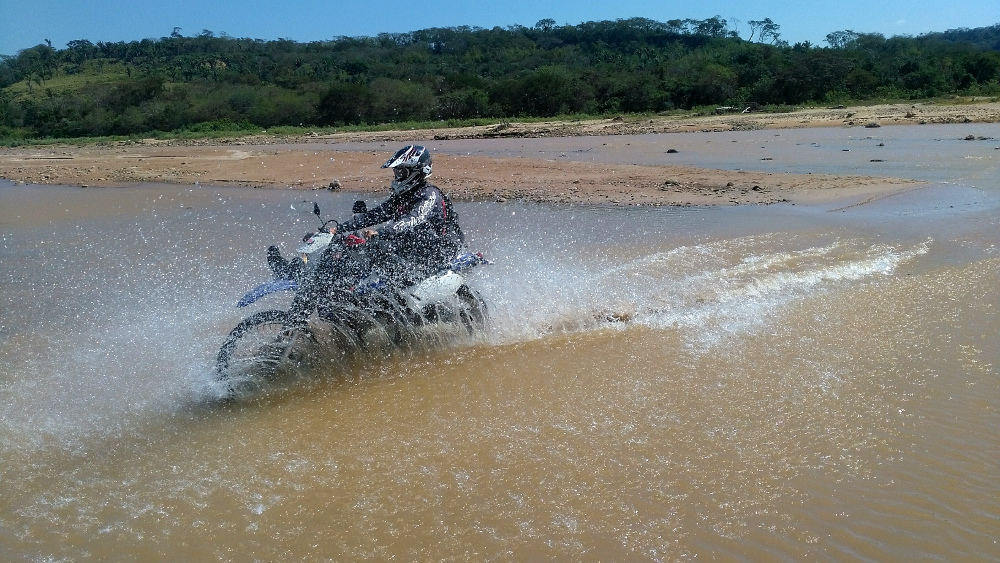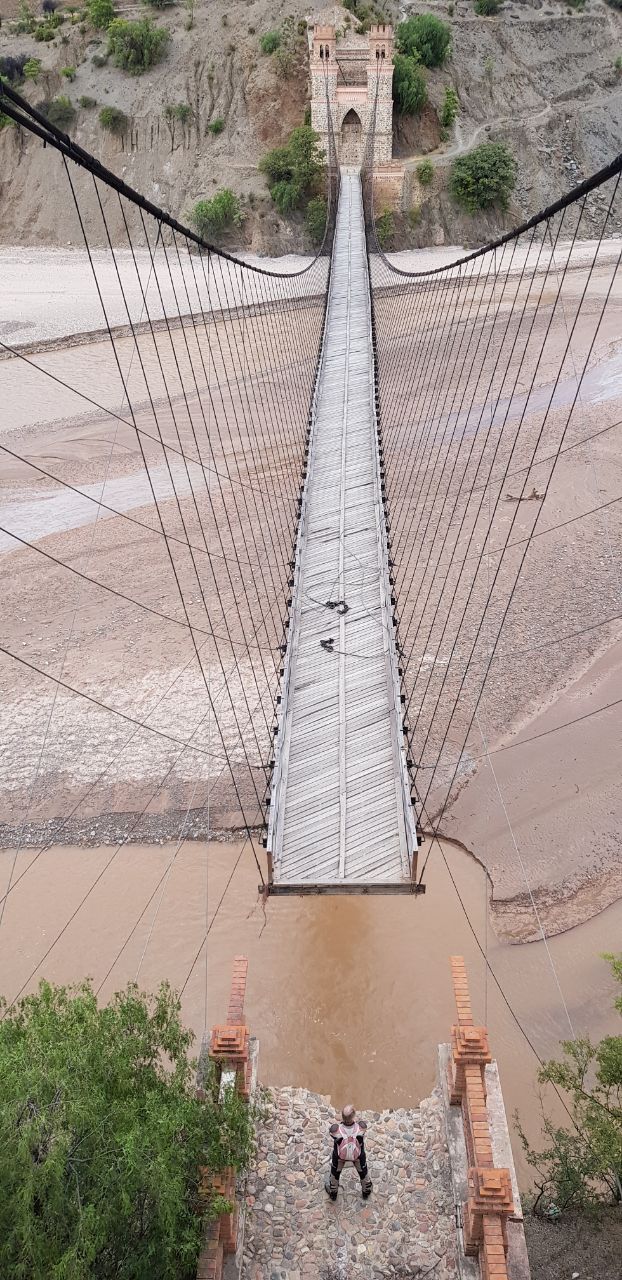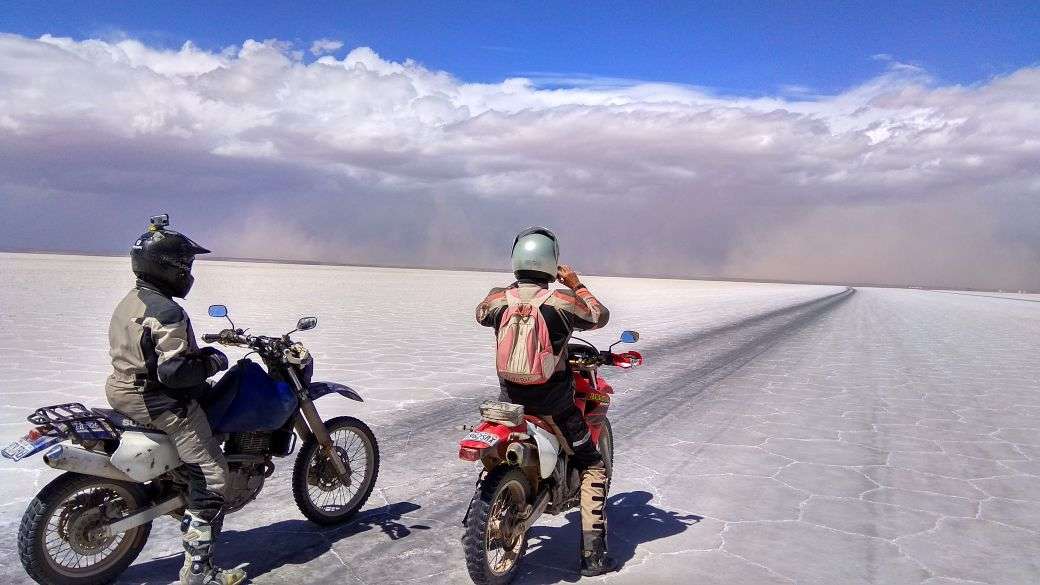 Since 2010 we are based in the village of Samaipata – the "Elbow of the Andes" – about 120 km/ 3 hours away from Santa Cruz. This is also the place where our bike adventures start, usually after a nice relaxed day to acclimatize and to get rid of the jetlag.
The guides are multilingual (Español, English, Français, Deutsch and others), medical trained and experienced motorcycle travellers. They have been living in Bolivia for several years so they know the culture, characteristics and geography like the back of their hand.
We have renewed our entire motorcycle fleet: The Suzuki DR650SE, model 2018/ 2019 / 2021 is easy to handle, reliable and is lightweight in its class. For small, tall or overweight riders we have special modified versions.
We also offer travelling the mentioned tours or a custom route of your choice in one of our 4WD vehicles.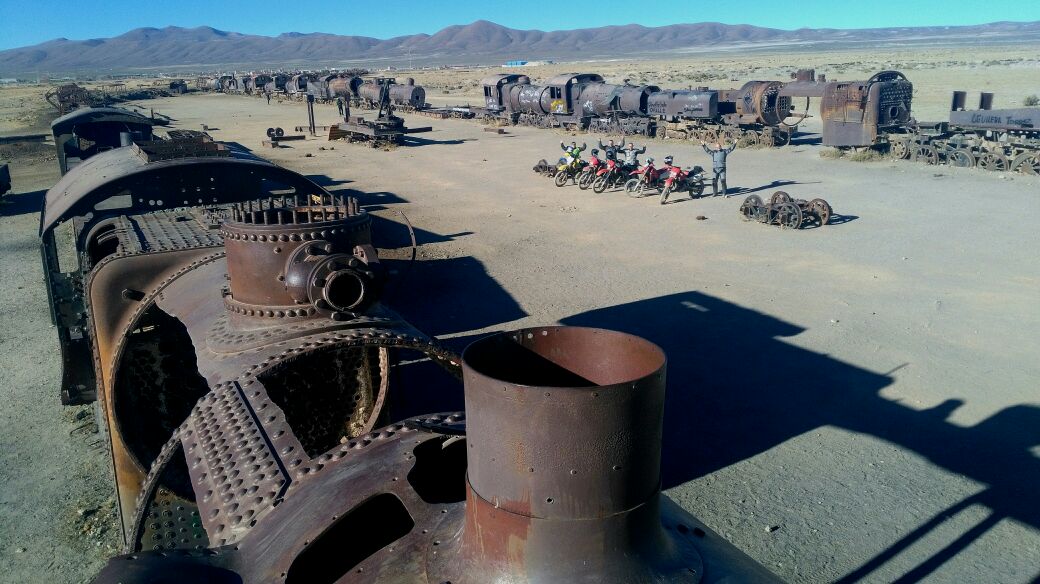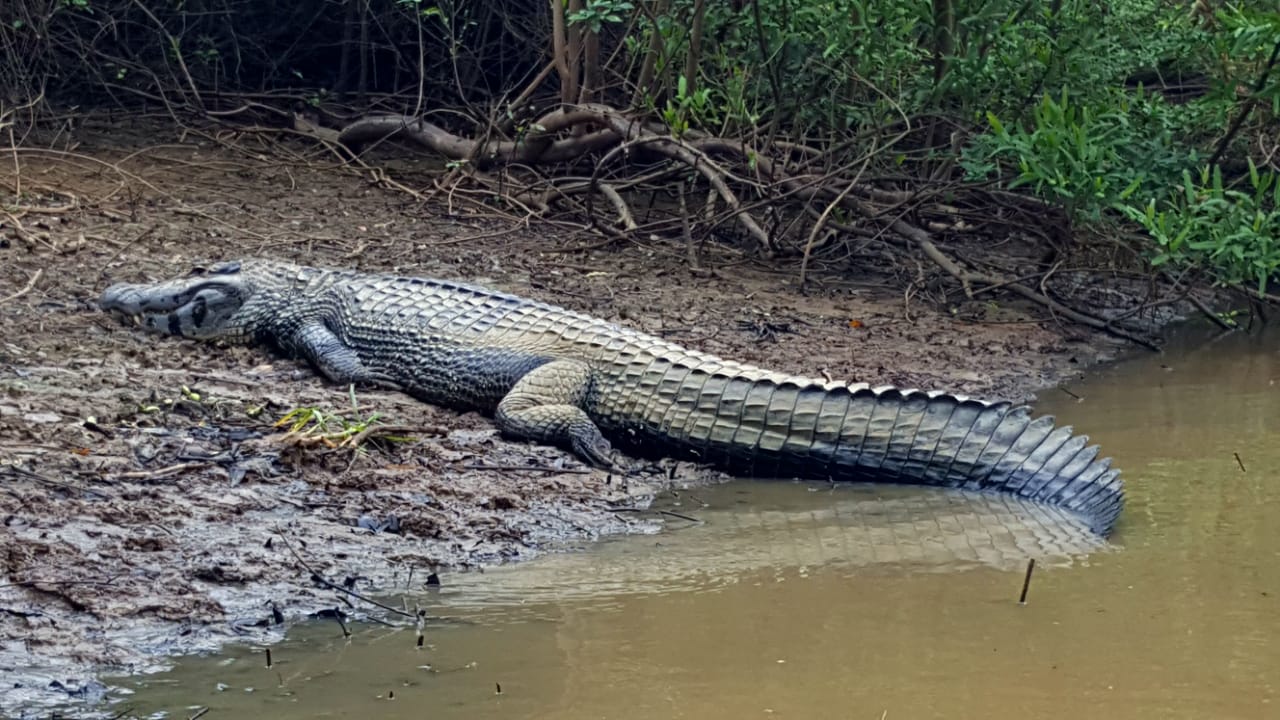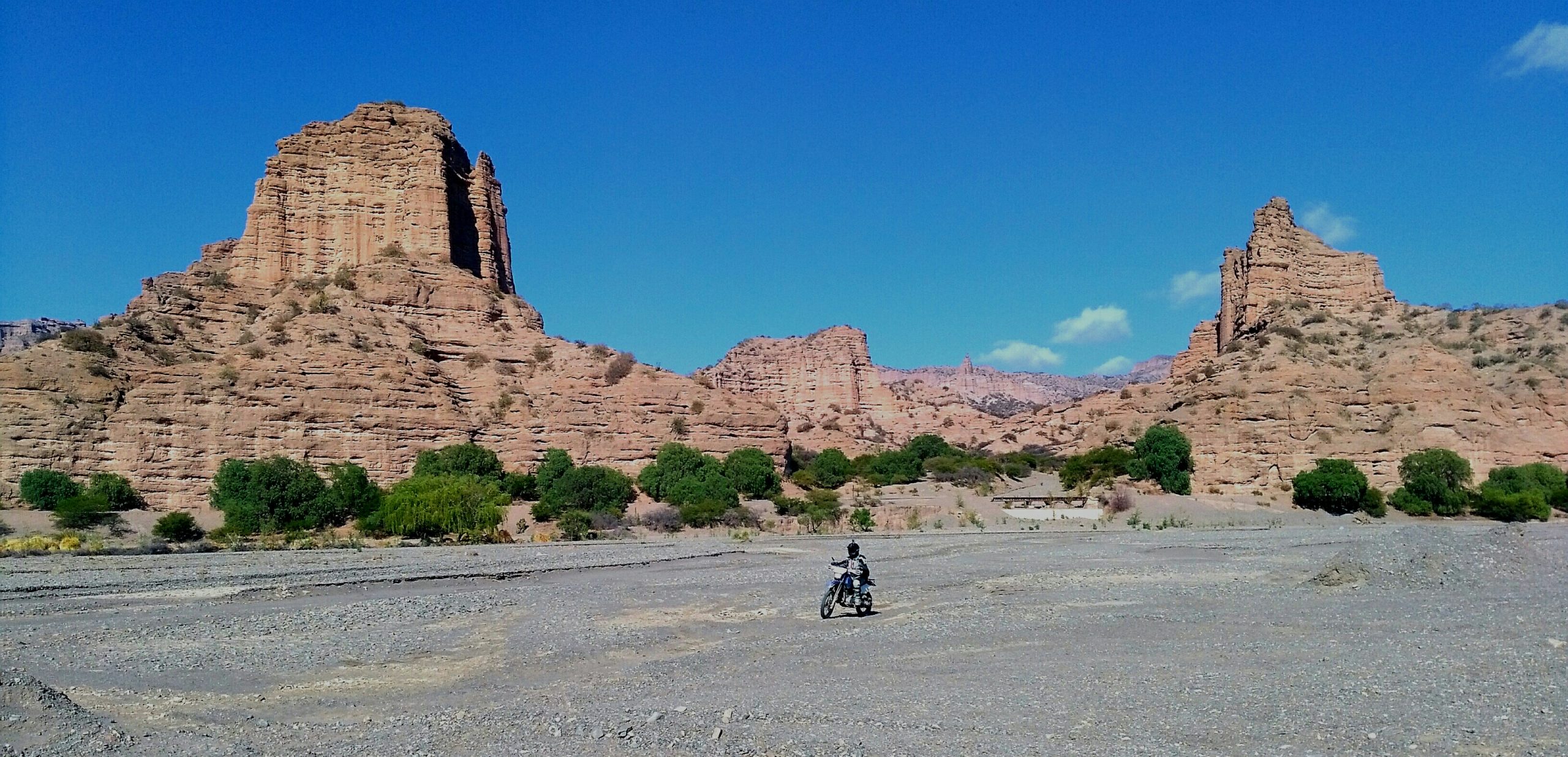 "We drove well-developed highways in a beautiful landscape, a whole day on the Salar de Uyuni salt flats, gravel roads in the Bolivian part of the Atacama Desert, the death road, were on Lake Titicaca and much more. I've been to Africa, Australia, and North America, but Bolivia has beaten everything."
Customer satisfaction is always a priority for us
Check what our guests says about BMA:
From the beginning of my contact with Rolando, I was confident that this was going to be an experience to remember. And it was; what an amazing adventure! Although I... read more had previously lived in Bolivia for more than a decade, this was an opportunity to see the country through a completely new lens. Throughout the planning of my six-day custom tour from Samaipata to Uyuni, it was evident that Rolando is a detail-oriented guide, focused on safety (number one on his priorities), efficiency, logistical integrity and pleasure. He scored very highly on all of those points, then throwing in a sense of humor, knack for storytelling and a patient, thoughtful demeanor on the actual ride (like reminding me to stay hydrated and nourished, easy to neglect when you are focused on the beauty around you!). On a few technical sections (not really that difficult, but it had been a while since I was off-road), Rolando provided professional guidance on how to navigate those parts. I was particularly taken by his own apparent enjoyment of the journey, even though he'd ridden those same roads many times before. My Suzuki DR650 was exceptionally well-maintained by an experienced owner (not a single mechanical or tire mishap along the way!) and was set up appropriately for our ride with great tires, seat, suspension, brakes, spare tubes and more. The food and hotels were each appropriate for the location of our overnight stays, rustic in the back roads and upscale in the cities. I was surprised how many people we would randomly meet who knew, and clearly liked, Rolando. I'm already looking forward to my next visit to Bolivia, perhaps as soon as next year, and Rolando is very high on my "A" list (and a new friend!). By the way, I had so much fun with Rolando's experience that on my return home I decided to sell my BMW R1200RT and buy a BMW GSA! If you're planning a ride with Rolando, and I hope you are, don't hesitate to reach out to me with any questions you might have I'll let him know he's free to share my contact info.

imoretti


January 1, 2022

Fantastic motorbike adventure through the peaks of the Andes, to the salt plains in Uyuni. Brilliant roads chosen specifically for motorbikes and enjoy some unique views on two wheels. One... read more of the best motorcycle trips in Bolivia with a well experienced instructor.

Adam1405


December 1, 2021

Hi, thank José-Carlos and Roland for this nice trip. Bolivia is a
spectacular country, will be back soon.
I had not a lot of bike experience before Bolivia and... read more experienced my
first dirt ride. Now I feel much more comfortable. It is easy to ride a
Suzuki DR650.
The Uyuni salt flat is in fact without references to ride and take
pictures. Great pics shooting!

carli m


January 15, 2019

Hi, thank José-Carlos and Roland for this nice trip. Bolivia is a spectacular country, will be back soon. I had not a lot of bike experience before Bolivia and... read more experienced my first dirt ride. Now I feel much more comfortable. It is easy to ride a Suzuki DR650. The Uyuni salt

carli m


December 1, 2018