Did you ever…
…imagine yourself riding a motorcycle across the spectacular roads of South America? Ride across the largest salt lake or down the most dangerous road in the world?  Swim in a hot spring at 4.400m altitude or climb up to 5.800 meters by bike? Meet indigenous people and visit ancient temples? Navigate high mountain roads with breathtaking views or steaming tropical valleys with lazy rivers?
Did you? Well, now you can do all that and much more. And without the hassle of organizing it all or the fear of getting lost into the desert or jungle.
All you have to do is choose one of our motorcycle tours, hop onto a plane and from the moment you arrive at Santa Cruz/ Bolivia airport, up until the moment you leave via the same airport, we take care of everything.
That sounds easy, but trust us, choosing which tour you want to do is only the first challenge.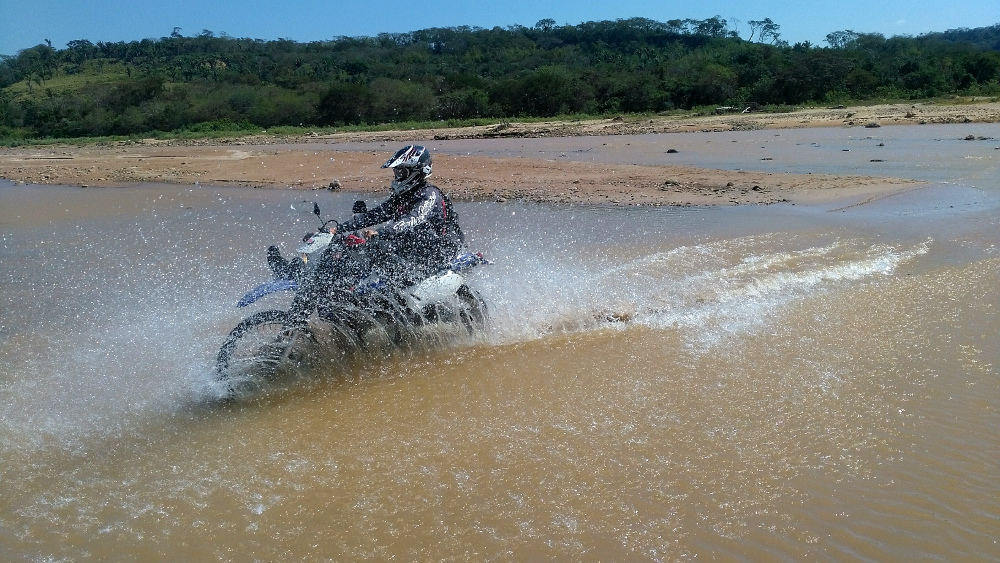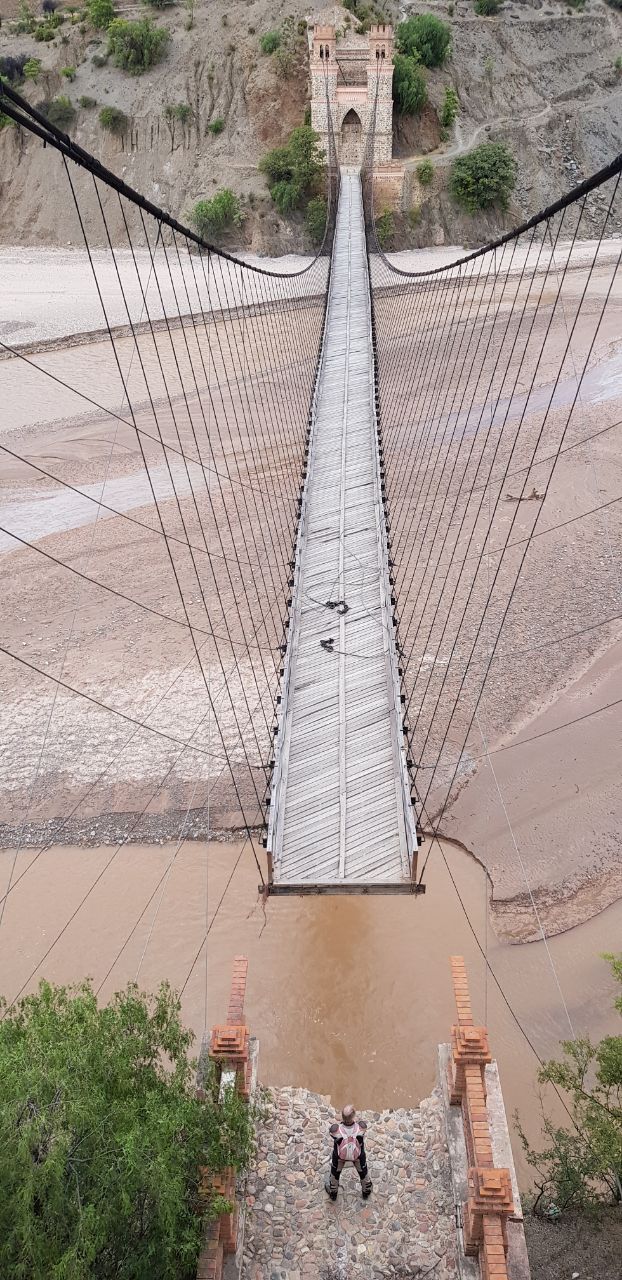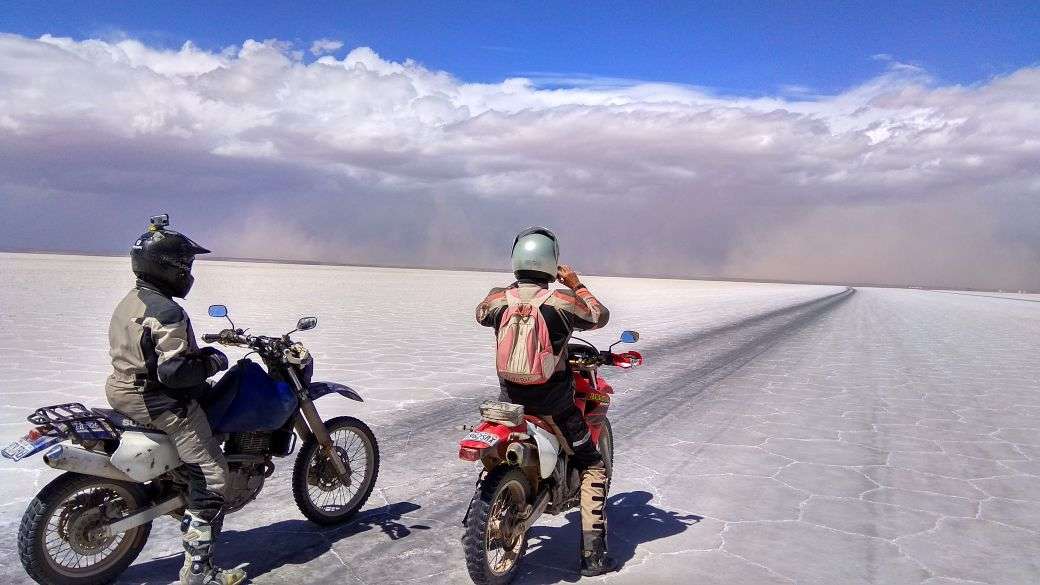 We are based in Samaipata, the "Elbow of the Andes", about 120 km/ 3 hour from Santa Cruz. This is also the place where our adventures start, usually after a nice relaxed day to acclimatize and get rid of jet lag.
The guides are multilingual (English, Français, Deutsch and others), medical trained and they are experienced motorcycle travelers. They have been living for several years in Bolivia, so they know the culture and the best way to get things done there.
We have renewed our entire motorcycle fleet in favor of Suzuki DR 650 SE, model 2018 and 2019. They are easy to handle, reliable, steer very smoothly and have electric starter. For very small, very tall or overweight riders we have special versions. Just ask us.
We also offer travelling the mentioned tours or a custom route of your choice in one of our 4WD vehicles. Please ask us.