Did you ever…
…imagine yourself riding a motorcycle across the spectacular roads of South America? Ride across the largest salt lake or down the most dangerous road in the world?  Swim in a hot spring at 4.400m altitude or climb up to 5.800 meters by bike? Meet indigenous people and visit ancient temples? Navigate high mountain roads with breathtaking views or steaming tropical valleys with lazy rivers?
Did you? Well, now you can do all that and much more. And without the hassle of organizing it all or the fear of getting lost into the desert or jungle.
All you have to do is choose one of our motorcycle tours, hop onto a plane and from the moment you arrive at Santa Cruz/ Bolivia airport, up until the moment you leave via the same airport, we take care of everything.
That sounds easy, but trust us, choosing which tour you want to do is only the first challenge.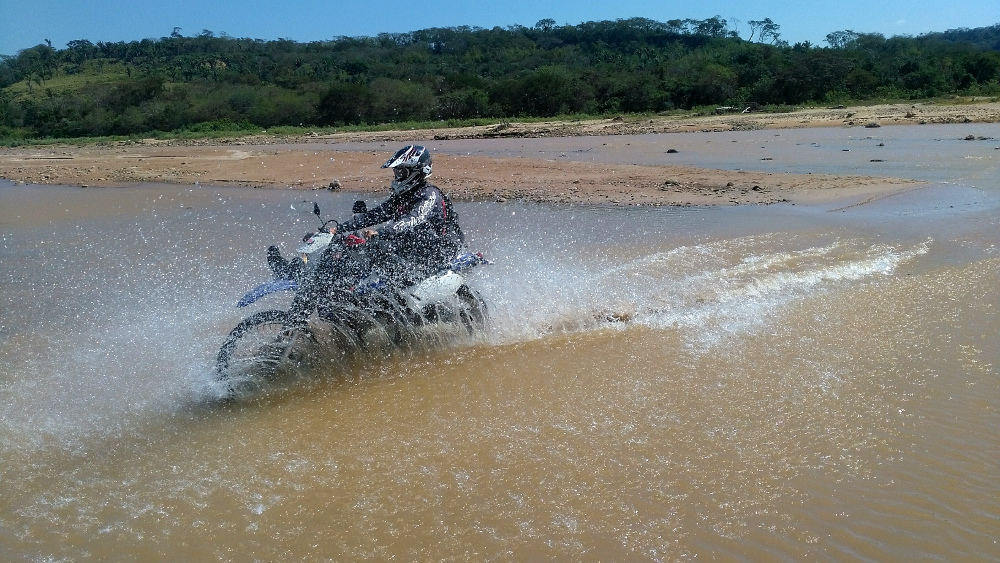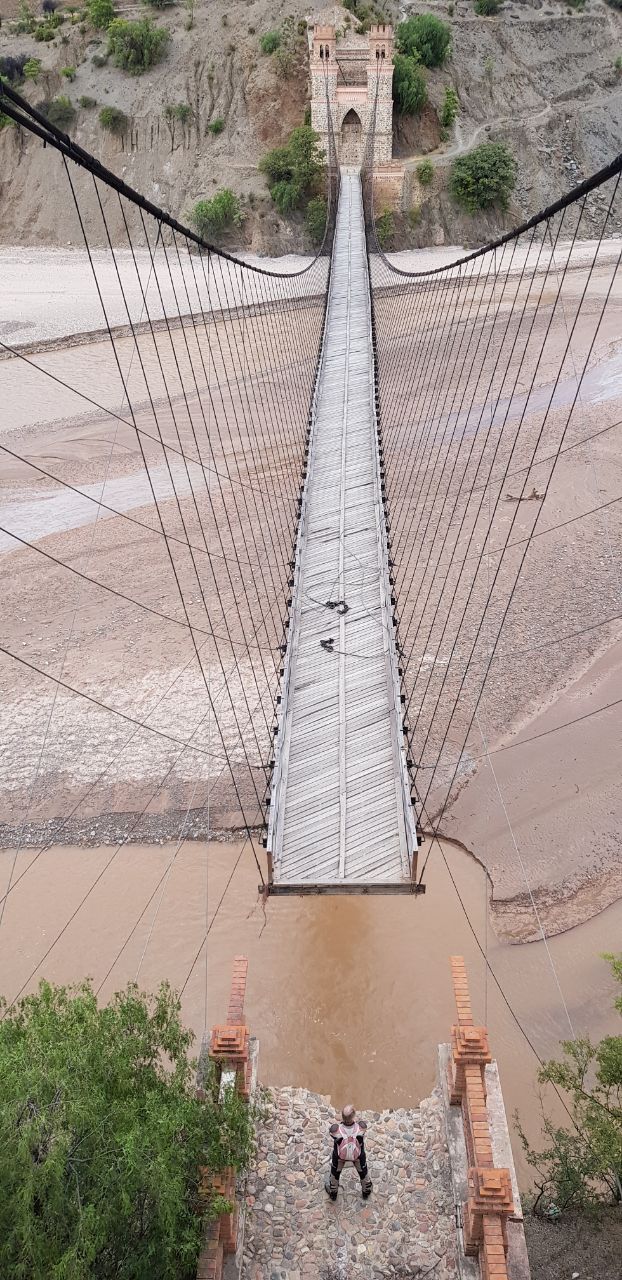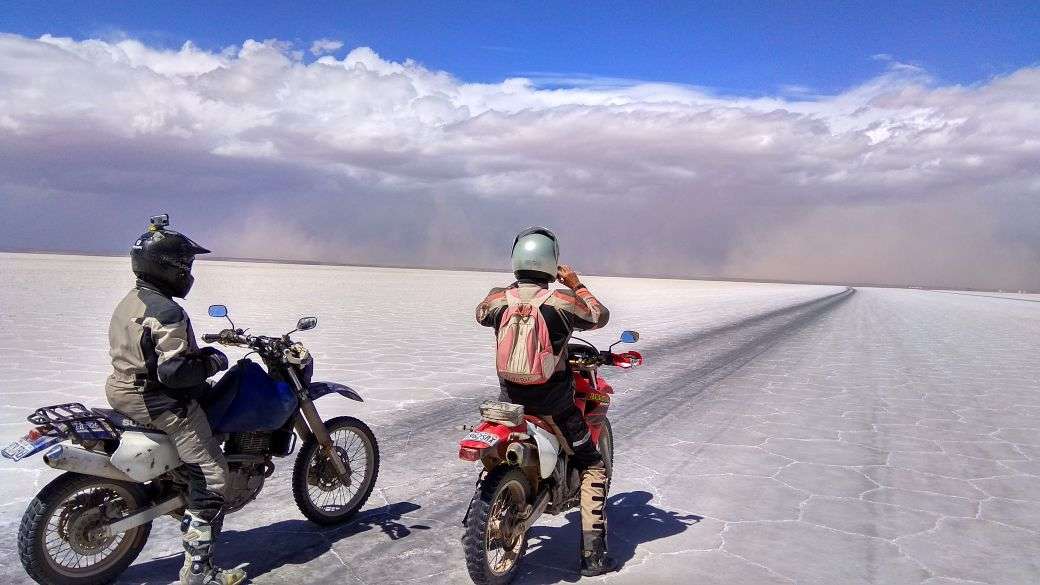 We are based in Samaipata, the "Elbow of the Andes", about 120 km/ 3 hour from Santa Cruz. This is also the place where our adventures start, usually after a nice relaxed day to acclimatize and get rid of jet lag.
The guides are multilingual (English, Français, Deutsch and others), medical trained and they are experienced motorcycle travelers. They have been living for several years in Bolivia, so they know the culture and the best way to get things done there.
We have renewed our entire motorcycle fleet in favor of Suzuki DR650SE, model 2018 and 2019. They are easy to handle, reliable, steer very smoothly and have electric starter. For very small, very tall or overweight riders we have special versions. Just ask us.
We also offer travelling the mentioned tours or a custom route of your choice in one of our 4WD vehicles. Please ask us.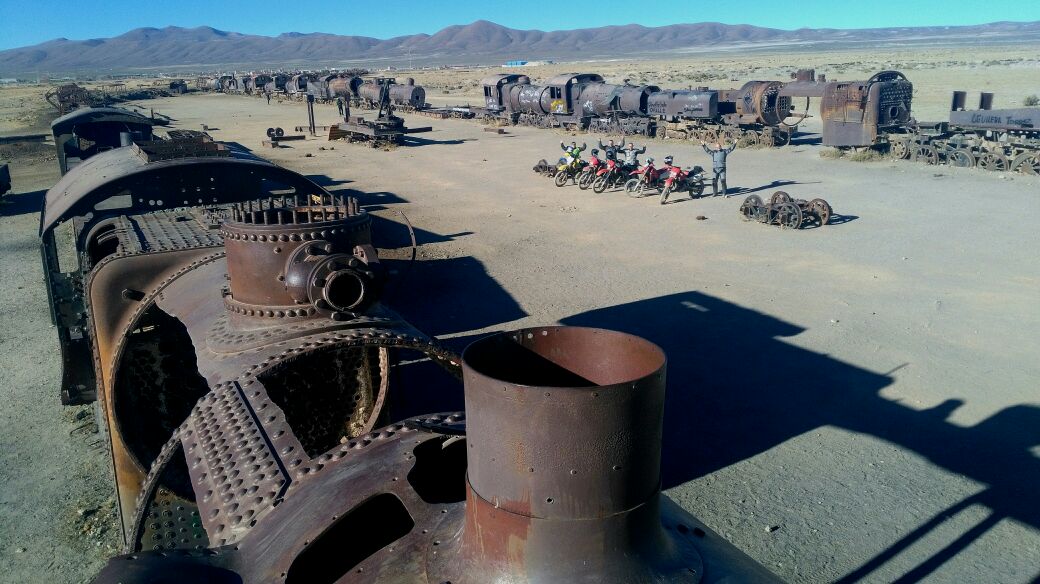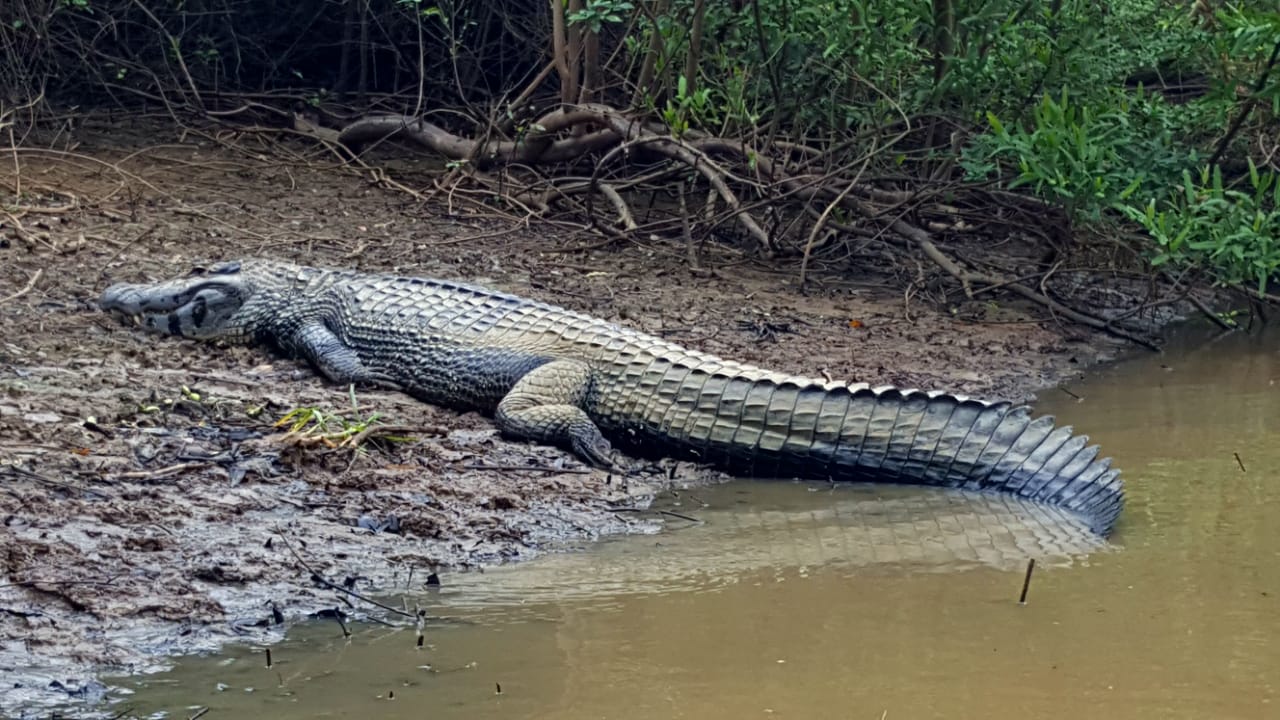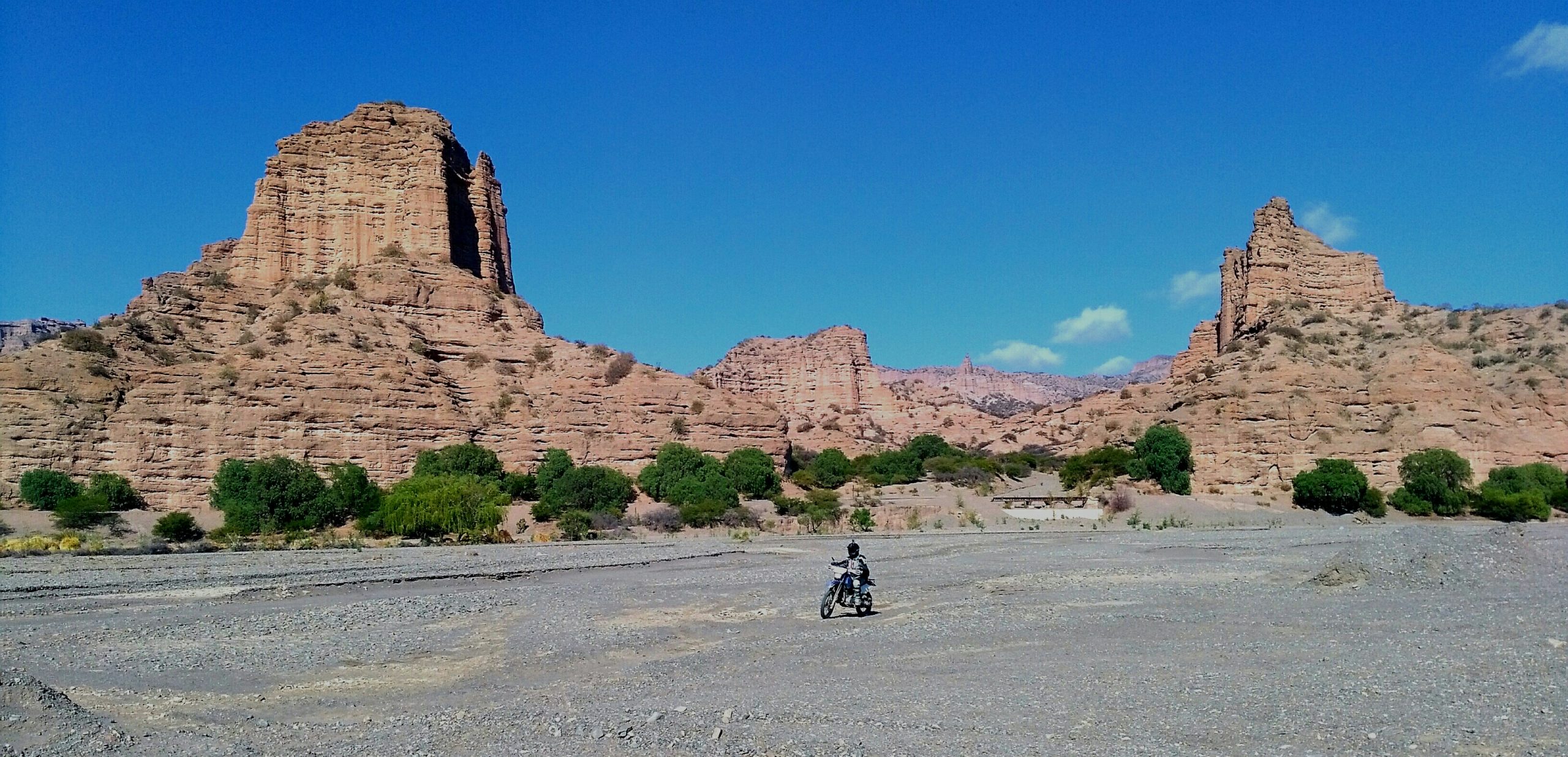 Customer satisfaction is always a priority for us
Check what our guests says about BMA:
Had an incredible custom individual tour with BMA! The Tour was very well organized even with the new difficulties due to Corona restrictions and motorcycles were in very good conditions and specially adapted for the tour. Visited a lot of incredible non touristic places as well as the traditional touristic attractions. From thermal spring at 4400 meters to awesome dirt-road through beautiful canyons everything was included. We rode one part by following railways and visited mines at almost 5.000m altitude. I can only recommend the tour to people who want to know a Bolivia apart from the main tourist attractions. Roland is an awesome guide with a lot of experience and medical knowledge, and he knows all the roads and hidden paths, thanks a lot for the tour!
Eduardo Montaño
2020-01-31
Moto
Wir fuhren mit "BMA" die "Wild, wild West-Tour. Der Name des Veranstalters "Bolivia Motorcycle Adventures" ist sehr treffend und wurde von uns auch so als "Adventure" erlebt. Die Suzukis 650 waren für Ihren Einsatz auf Schotter, Sand und Asphalt m.M.n. ideal geeignet und gepflegt. Waldgebiete, Schotterpässe, Sandpassagen, sowie auch sehr schöne Asphaltabschnitte in serpentinenmanier machten richtig Fahrlaune. Die unterschiedlichen Landschaften auf der Hochebene (zwischen 2500 und 4400 Höhenmeter) zwischen Steppe, Wüste und Grasland, sowie die Canyons und Salzseen waren einmalige Eindrücke an die wir gerne zurückdenken. Die Führung der Tour wurde zu jeder Zeit souverän, informativ und gelegentlich, wenn möglich auch flexibel gehandhabt. Die Tour und auch BMA kann ich für abenteuerlustige Biker jederzeit weiterempfehlen. Herzlichen Dank nochmals an die Tourguides Roland und Josè!! Macht weiter so..... Günter und Micky
I came to Bolivia with no concrete plans but hoping to see some of the country by motorbike. I met Roland in Samiapata after enquiring about tours shortly after this, I fell ill with fever and he kindly did a check up on me and gave me medical advice for free. There was no tours running at this time, but we came to an agreement to do an exploratory tour together to was discover new tour routes and he was flexible to my time restraints. The DR650's and great bikes and all of Bolivia motorcycle adventures bikes are all in good condition, safe and very well maintained. Riding and exploring northern parts of Bolivia was incredible, some roads were unknown even to locals it was the adventure I was looking for but I always felt as safe as it was possible to be especially in the knowledge that Roland has such a vast medical background. I enjoy learning how to chew coca leaves and about the cultural importance and medicinal aspects of it and it really helped with the affects of high altitude. 11 out of 10 !
Chris-Rebeca Strong
2019-05-02
Great bikes, great guide, amazing country! Just completed (April 2019) a 10-day custom tour, visiting some of the most well-known sites in Bolivia and had an absolute blast. The guide was very knowledgeable and the bikes were in great shape (new). My only complaint is that I wish I would have been able to stay at least another 4 days to visit a couple more attractions. I plan to come back next year for another tour to continue to explore this amazing country.
Federico Lopez
2019-02-04
Tour de 3 dias. Santa Cruz- San José -Robore .Una experiencia inolvidable y unica junto a mi familia. La verdad que rompió mis expectativas. Fue mucho más de lo que me espere, excelente logística, impecable la cuestión de hospedaje ,alimentación y condiciones de las motocicletas. Muy bien escogida la ruta para conocer de la cultura Boliviana y disfrutar del hermoso paisaje. Gracias por el excelente servicio Bolivia Motorcycle Adventure. Hasta la próxima oportunidad Saludos.
Tomamos un custom tour con la empresa, paseamos por los alrededores de samaipata y vallegrande en motos nuevas y en perfecto estado. Rolando fue muy amable y atento con nosotros. Un paseo perfecto para tomar fotografías Totalmente recomendado!
Wara Suarez Maida
2019-01-11
Lugares maravillosos!! Bolivia tiene mucho para conocer y "Bolivia Motorcycle ' te los muestra!! Excelente guía y equipo
Hello, I participate on a custom tour with Bolivia Motorcycles Adventures in December. Our tour was based on a Highlander 1 tour. Bolivia is a colorful, friendly country with "full" scenic landscapes. BMA service was well organized, hotels and restaurants were well selected (nobody got sick). Only on altitude sickness suffered two of us. I drove a brand new Suzuki DR650 bike that just had arrived, 130km old. Do it!
Hi We booked a custom tour with Bolivia Motorcycle Adventures in December. Everything was right organized. The restaurants and hotels were good chosen. The comfort in big town better than in country side. I had only small headaches for altitude sickness. Roland has the right "medicine" in his First Aid equipment. Bolivia is great. We all were riding brand new Suzuki DR650. Only Rolando the guide rode a Honda XR650, he is a very tall man. I only can recommend Bolivia Motorcycle Adventures.
We did one-way tour with BMA, from La Paz to Santa Cruz. Although the tour wasn't planned in details, Rolando was very well prepared and organized. His team was always... read more ready to help and his mechanic Yerson was simply the best.

stano2014


10/20/2019

Hi, thank José-Carlos and Roland for this nice trip. Bolivia is a
spectacular country, will be back soon.
I had not a lot of bike experience before Bolivia and... read more experienced my
first dirt ride. Now I feel much more comfortable. It is easy to ride a
Suzuki DR650.
The Uyuni salt flat is in fact without references to ride and take
pictures. Great pics shooting!

carli m


1/15/2019

Had an incredible custom individual tour with BMA! The Tour was very well organized even with the new difficulties due to Corona restrictions and motorcycles were in very good conditions... read more and specially adapted for the tour. Visited a lot of incredible non touristic places as well as the traditional touristic attractions. From thermal spring at 4400 meters to awesome dirt-road through beautiful canyons everything was included. We rode one part by following railways and visited mines at almost 5.000m altitude. I can only recommend the tour to people who want to know a Bolivia apart from the main tourist attractions. Roland is an awesome guide with a lot of experience and medical knowledge, and he knows all the roads and hidden paths, thanks a lot for the tour!

X4253BZmichaelf


9/23/2020

Great bikes, great guide, amazing country! Just completed (April 2019) a 10-day custom tour, visiting some of the most well-known sites in Bolivia and had an absolute blast. ... read more The guide was very knowledgeable and the bikes were in great shape (new). My only complaint is that I wish I would have been able to stay at least another 4 days to visit a couple more attractions. I plan to come back next year for another tour to continue to explore this amazing country.

chrisrebeca03


5/02/2019