Ready for the great adventure…?
Imagine yourself riding a motorcycle across the spectacular roads of South America? Ride across the largest salt lake or down the most dangerous road in the world?  Swim in a hot spring at 4,400m altitude or climb up to 5,800m by motorbike? Meet indigenous people and visit ancient temples? Navigate over high mountain roads with breathtaking views or steaming tropical valleys with lazy rivers?
Did you? Well now you can experience all of these adventures without the hassle of organizing it all or getting lost in remote areas like highlands, deserts or jungles.
All you have to do is choose one of our motorcycle tours, hop onto a plane and from the moment you arrive at Santa Cruz, Bolivia airport up until the moment you leave, we take care of everything.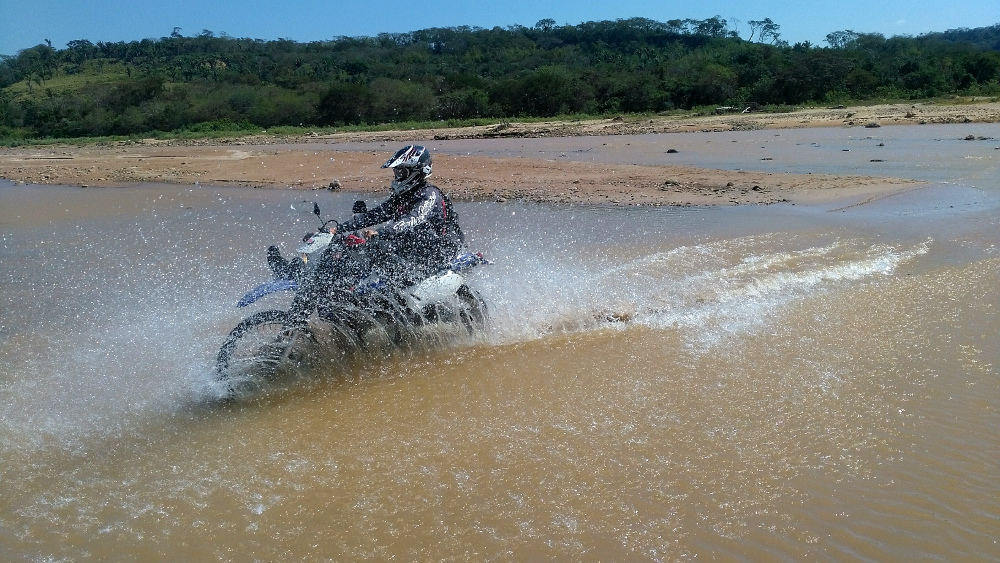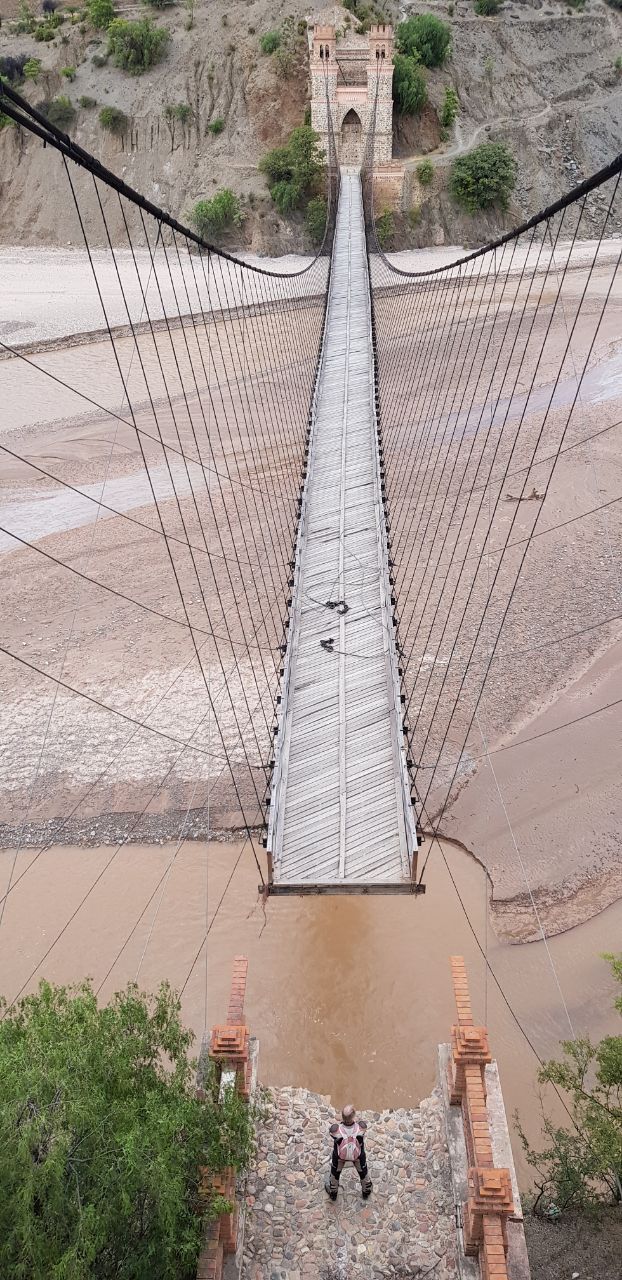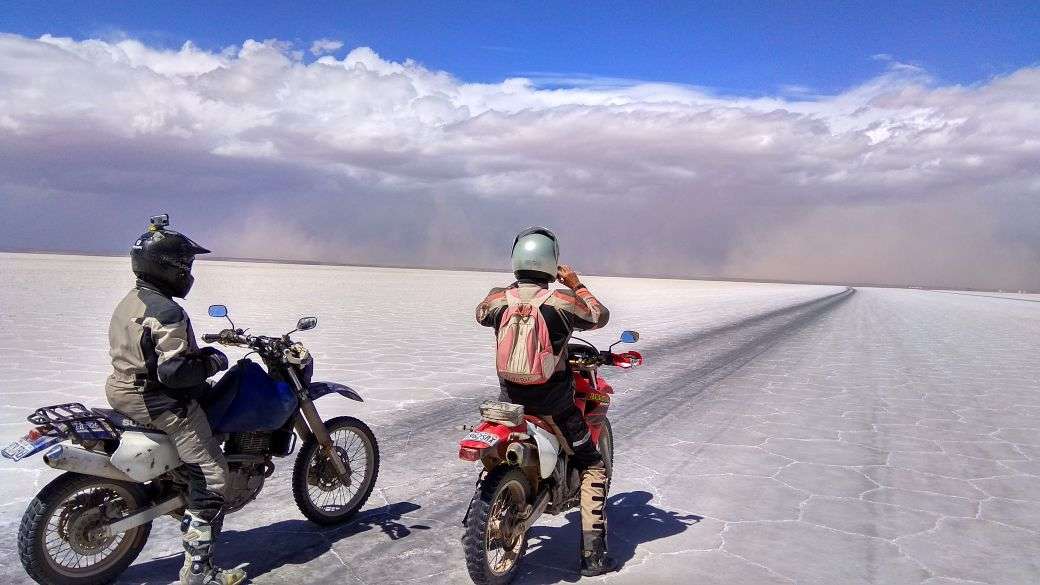 Since 2010 we are based in the village of Samaipata – the "Elbow of the Andes" – about 120 km/ 3 hours away from Santa Cruz. This is also the place where our bike adventures start, usually after a nice relaxed day to acclimatize and to get rid of the jetlag.
The guides are multilingual (Español, English, Français, Deutsch and others), medical trained and experienced motorcycle travellers. They have been living in Bolivia for several years so they know the culture, characteristics and geography like the back of their hand.
We have renewed our entire motorcycle fleet: The Suzuki DR650SE, model 2018/ 2019 / 2021 is easy to handle, reliable and is lightweight in its class. For small, tall or overweight riders we have special modified versions.
We also offer travelling the mentioned tours or a custom route of your choice in one of our 4WD vehicles.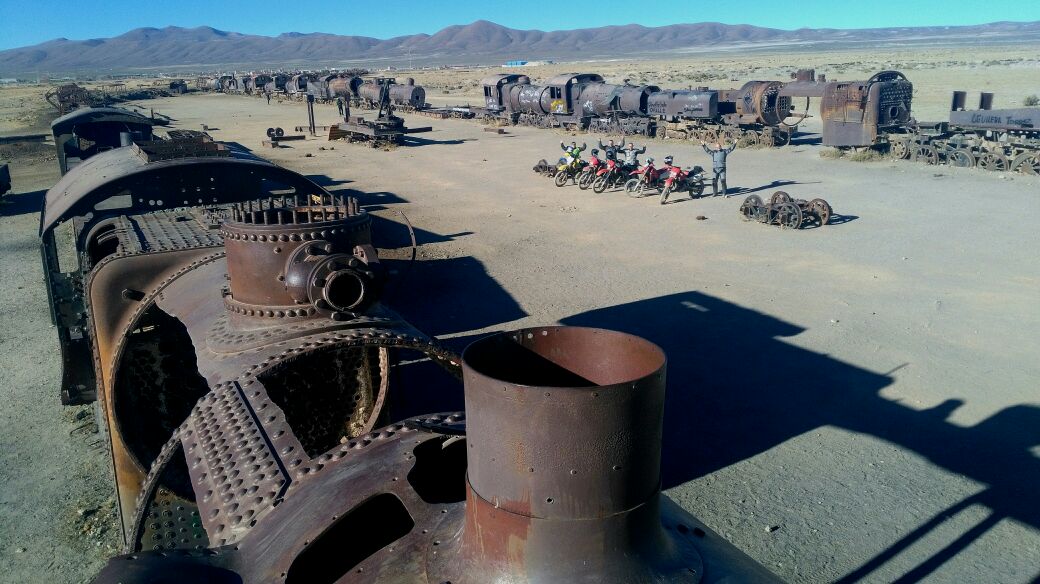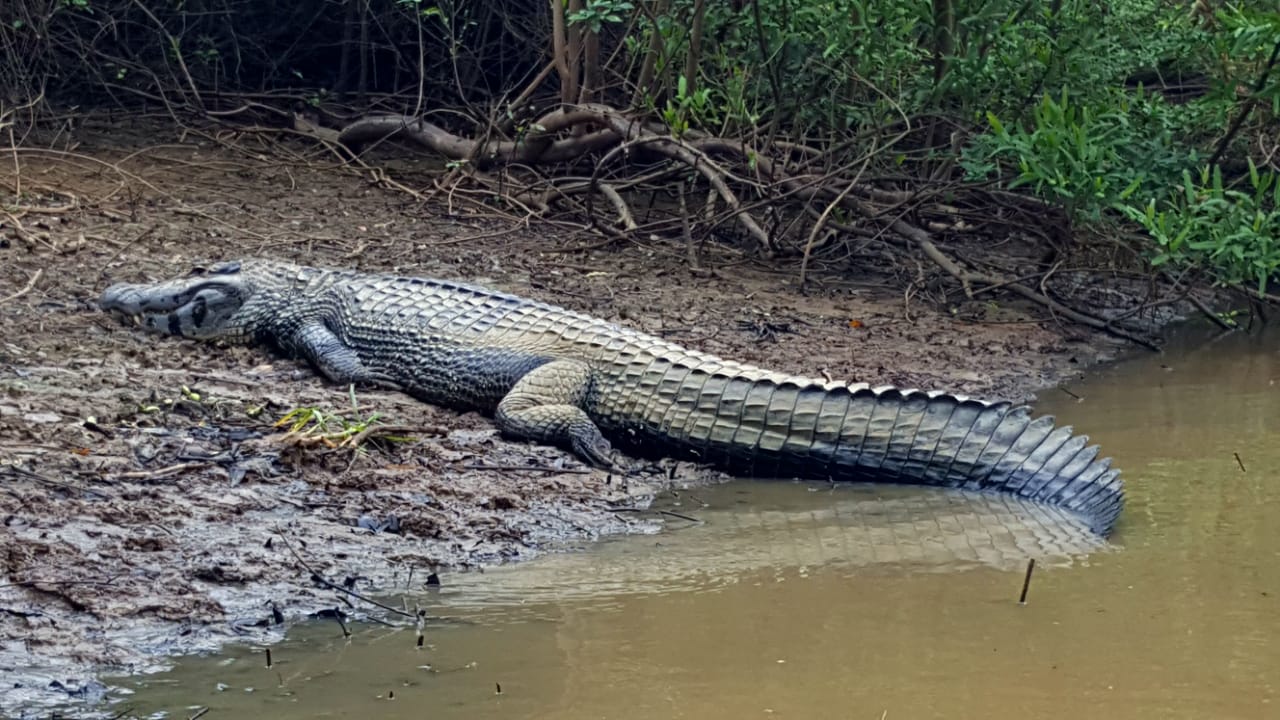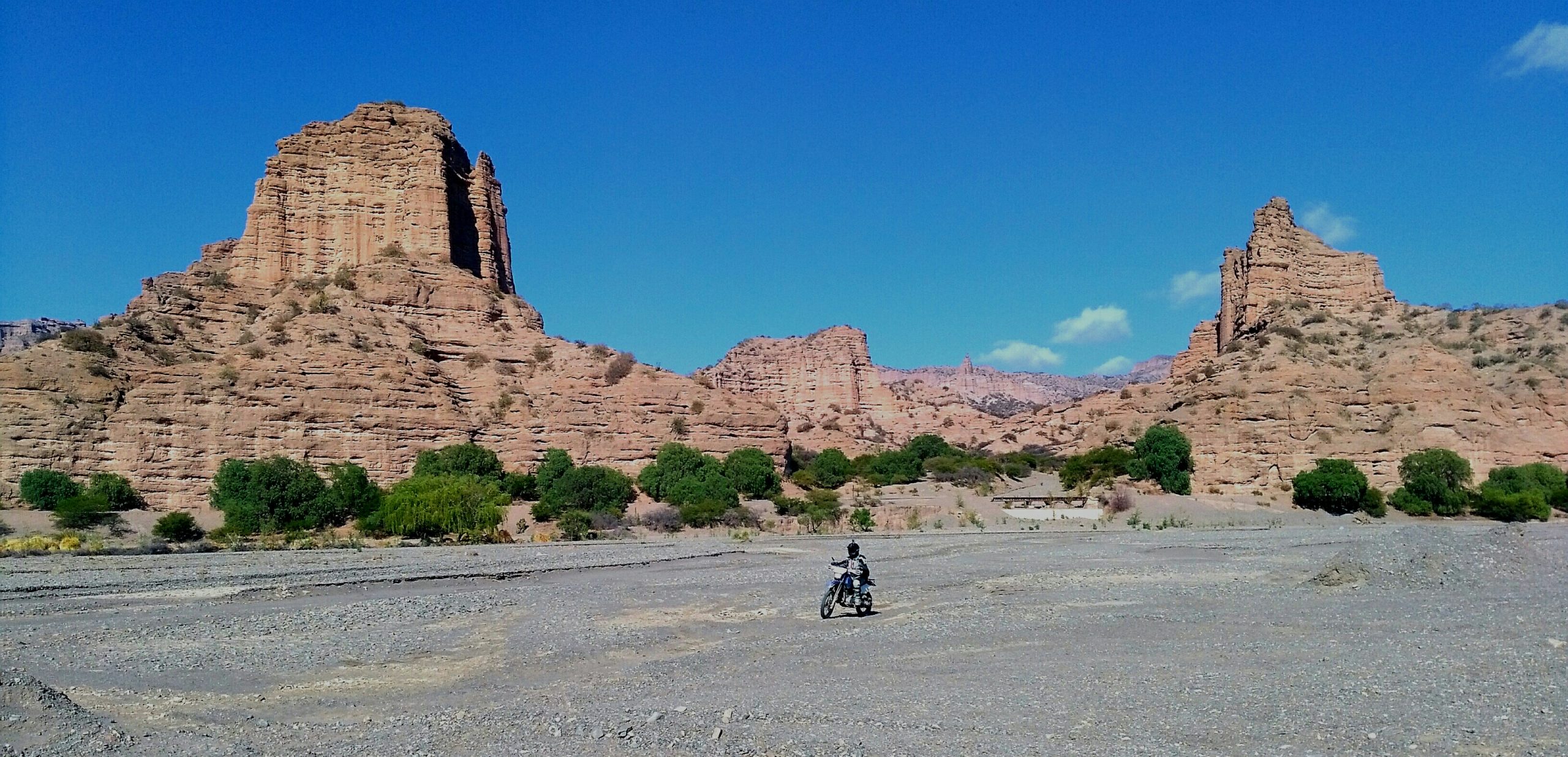 "We drove well-developed highways in a beautiful landscape, a whole day on the Salar de Uyuni salt flats, gravel roads in the Bolivian part of the Atacama Desert, the death road, were on Lake Titicaca and much more. I've been to Africa, Australia, and North America, but Bolivia has beaten everything."
Customer satisfaction is always a priority for us
Check what our guests says about BMA:
Wonderful 3 weeks we did spend with Rolando and Yerson !! Bolivia is one of the most beautiful countries i ever visited and with the great skills of our guides it became magic ... thanks guys for this amazing expierience
In June / July 2022 we enjoyed a ten day private tour with Rolando Felix from Bolivia Motorcycle Adventures. We = two boys, both early forties. Everything went as scheduled and we had no trouble at all, even no technical problems! Reason for us to travel with a guide; the time we wanted to travel was too short to find out everything on our own, not speaking Spanish. (I'f anything goes wrong you just cannot miss the days if you're just riding ten days. That could be different if you will travel three months or so.) Reason for us to plan a journey with BMA; reliable duet to good communication. The journey went as communicated with us, even the pick up at ViruViru Airport in the middle of the night was arranged. Thanx mr. Luis! I had a really good time in Bolivia, seeing the most beautiful things, experience the most extraordinary nature. I didn't feel unsafe, not once! I enjoyed the trip from the beginning till the last km's, and still enjoying the memories 😊 I cannot think of anything I would do differently if I would do it again. Thanx Rolando for the great experience and bringing us home safe.
Very good experience with felix is professional guide and also a good person i think bolivia is great country to motorcycle tour it have a lot to offer if you are ready for adventure and get out of your comfort zone
Ich bin mit Rolando im April 2022 eine solo "Quantum of Solace" (QoS) Tour gefahren. Man sieht auf dieser Tour einen grossen Teil Boliviens, auf Wunsch haben wir noch zusätzlich einen Trekkingtag zum Uturuncu Vulkan gemacht - das Land ist sehr vielseitig, hat viel zu bieten und ist definitiv eine Reise wert! Ebenfalls merkt man, dass sich Rolando gut im Land auskennt und nicht nur einfach von A nach B fährt, sondern stattdessen lohnenswerte (meist Offroad) Abzweiger zu schönen Sites einbaut. Des weiteren ist er medizinisch ausgebildet, was im Notfall sicher hilfreich wäre. In unserem Fall ging aber zum Glück alles problemlos. Die dünne Höhenluft sollte man trotzdem nicht unterschätzen... Das Bike (Suzuki DR 650) war so gut wie neu und hatte vor der Tour noch keine 2'000km auf der Uhr - dementsprechend hatten wir auch nie Probleme mit den Motorrädern und konnten genüsslich Cappuccini schlürfen.
Had my second custom individual tour with BMA and once again a great adventure that topped my expectations, with landscapes and off-road tracks that one only expects in movies. A very well prepared tour with Motorcycles in best conditions and an experienced guide who finds a good restaurant or hotel even in the most remote areas. Thanks to Rol for the tour which was made possible even during the rainy season in Bolivia and hope to come back soon.
adoracion arauz
2021-06-05
Rolando esta haciendo muchos esfuerzos para mantener las motos en buenas condiciones. Es una experiebcia unica descubrir Bolivia con Bolivia Motorcycle Adventures.
Eduardo Montaño
2020-01-31
Moto
Wir fuhren mit "BMA" die "Wild, wild West-Tour. Der Name des Veranstalters "Bolivia Motorcycle Adventures" ist sehr treffend und wurde von uns auch so als "Adventure" erlebt. Die Suzukis 650 waren für Ihren Einsatz auf Schotter, Sand und Asphalt m.M.n. ideal geeignet und gepflegt. Waldgebiete, Schotterpässe, Sandpassagen, sowie auch sehr schöne Asphaltabschnitte in serpentinenmanier machten richtig Fahrlaune. Die unterschiedlichen Landschaften auf der Hochebene (zwischen 2500 und 4400 Höhenmeter) zwischen Steppe, Wüste und Grasland, sowie die Canyons und Salzseen waren einmalige Eindrücke an die wir gerne zurückdenken. Die Führung der Tour wurde zu jeder Zeit souverän, informativ und gelegentlich, wenn möglich auch flexibel gehandhabt. Die Tour und auch BMA kann ich für abenteuerlustige Biker jederzeit weiterempfehlen. Herzlichen Dank nochmals an die Tourguides Roland und Josè!! Macht weiter so..... Günter und Micky
I came to Bolivia with no concrete plans but hoping to see some of the country by motorbike. I met Roland in Samiapata after enquiring about tours shortly after this, I fell ill with fever and he kindly did a check up on me and gave me medical advice for free. There was no tours running at this time, but we came to an agreement to do an exploratory tour together to was discover new tour routes and he was flexible to my time restraints. The DR650's and great bikes and all of Bolivia motorcycle adventures bikes are all in good condition, safe and very well maintained. Riding and exploring northern parts of Bolivia was incredible, some roads were unknown even to locals it was the adventure I was looking for but I always felt as safe as it was possible to be especially in the knowledge that Roland has such a vast medical background. I enjoy learning how to chew coca leaves and about the cultural importance and medicinal aspects of it and it really helped with the affects of high altitude. 11 out of 10 !
Chris-Rebeca Strong
2019-05-02
Great bikes, great guide, amazing country! Just completed (April 2019) a 10-day custom tour, visiting some of the most well-known sites in Bolivia and had an absolute blast. The guide was very knowledgeable and the bikes were in great shape (new). My only complaint is that I wish I would have been able to stay at least another 4 days to visit a couple more attractions. I plan to come back next year for another tour to continue to explore this amazing country.
Fantastic motorbike adventure through the peaks of the Andes, to the salt plains in Uyuni. Brilliant roads chosen specifically for motorbikes and enjoy some unique views on two wheels. One... read more of the best motorcycle trips in Bolivia with a well experienced instructor.
Adam1405


December 1, 2021
Great bikes, great guide, amazing country! Just completed (April 2019) a 10-day custom tour, visiting some of the most well-known sites in Bolivia and had an absolute blast. ... read more The guide was very knowledgeable and the bikes were in great shape (new). My only complaint is that I wish I would have been able to stay at least another 4 days to visit a couple more attractions. I plan to come back next year for another tour to continue to explore this amazing country.
chrisrebeca03


May 2, 2019
Hi, thank José-Carlos and Roland for this nice trip. Bolivia is a
spectacular country, will be back soon.
I had not a lot of bike experience before Bolivia and... read more experienced my
first dirt ride. Now I feel much more comfortable. It is easy to ride a
Suzuki DR650.
The Uyuni salt flat is in fact without references to ride and take
pictures. Great pics shooting!
carli m


January 15, 2019
From the beginning of my contact with Rolando, I was confident that this was going to be an experience to remember. And it was; what an amazing adventure! Although I... read more had previously lived in Bolivia for more than a decade, this was an opportunity to see the country through a completely new lens. Throughout the planning of my six-day custom tour from Samaipata to Uyuni, it was evident that Rolando is a detail-oriented guide, focused on safety (number one on his priorities), efficiency, logistical integrity and pleasure. He scored very highly on all of those points, then throwing in a sense of humor, knack for storytelling and a patient, thoughtful demeanor on the actual ride (like reminding me to stay hydrated and nourished, easy to neglect when you are focused on the beauty around you!). On a few technical sections (not really that difficult, but it had been a while since I was off-road), Rolando provided professional guidance on how to navigate those parts. I was particularly taken by his own apparent enjoyment of the journey, even though he'd ridden those same roads many times before. My Suzuki DR650 was exceptionally well-maintained by an experienced owner (not a single mechanical or tire mishap along the way!) and was set up appropriately for our ride with great tires, seat, suspension, brakes, spare tubes and more. The food and hotels were each appropriate for the location of our overnight stays, rustic in the back roads and upscale in the cities. I was surprised how many people we would randomly meet who knew, and clearly liked, Rolando. I'm already looking forward to my next visit to Bolivia, perhaps as soon as next year, and Rolando is very high on my "A" list (and a new friend!). By the way, I had so much fun with Rolando's experience that on my return home I decided to sell my BMW R1200RT and buy a BMW GSA! If you're planning a ride with Rolando, and I hope you are, don't hesitate to reach out to me with any questions you might have I'll let him know he's free to share my contact info.
imoretti


January 1, 2022